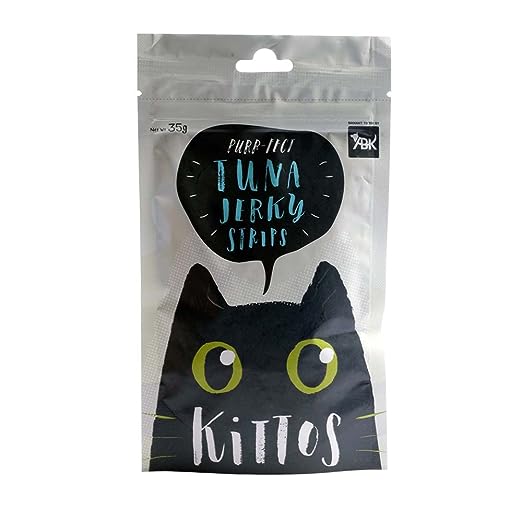 Kittos Purr-Fect Tuna Jerky Strips cat treats are packed with protein to provide pure and tasty snacks. They are delectable treats to maintain the health and happiness of your cat.
The cat training treats are rich in nutrition and have the appropriate percentage of all the nutrients for the daily requirements of your cat. Tuna Jerky Strips have 79.6% tuna content.
Cat training treats are approved by FDA and APPA. Cat treat has no added sugar and is health benefit.
Tuna Jerky Strips cat treats comes in a resealable bag that eliminates the possibility of spills and fuss.
Cat treats are for all sized cat breed. Depending on cats age, health status and activity level treats should be given. Always keep fresh water available for your pets