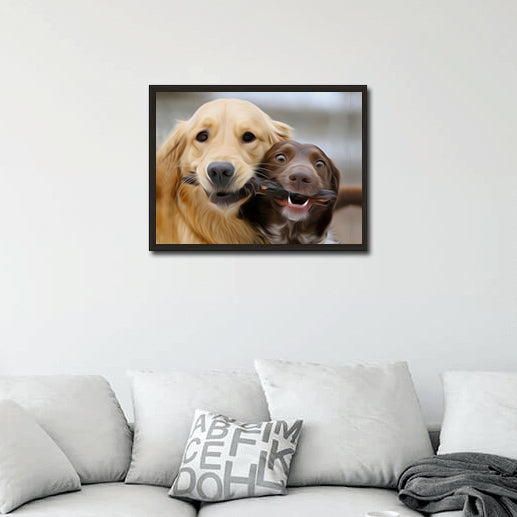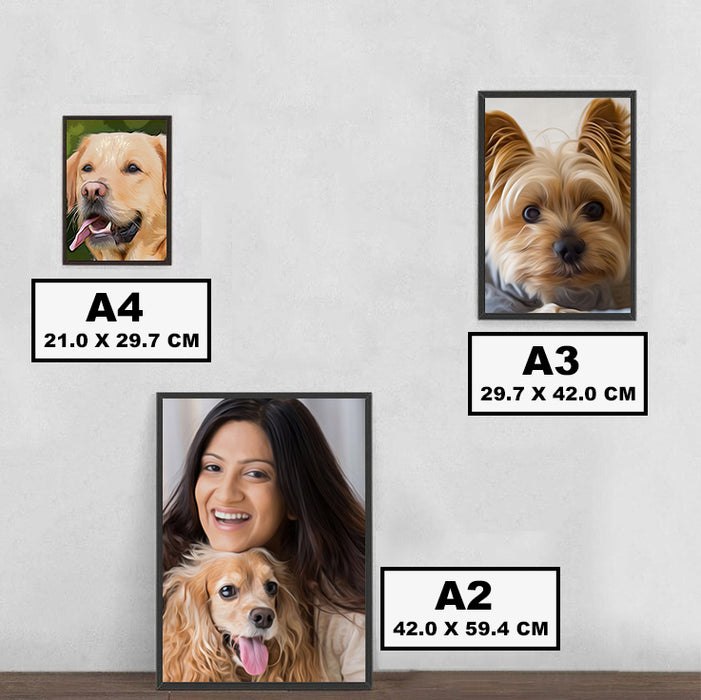 Custom Pet PAWtrait Poster - Framed
Our #1 best-selling portraits are adored by pet parents all over India. Create a beautiful illustration of your pet that will make you smile every time you walk by! 
Our enhanced posters museum-quality paper will give your portrait the polished look your pet deserves.
Whether you have a cat or dog, we love pets and our artist's hand draw each one to create an image you will love!
Perfect gift for birthdays and special occasions.

Photo Tip

We want you to receive the high-quality artwork we are known for. Here are a few tips to ensure your piece turns out great!
Choose a photo where your pet is facing the camera.
Good lighting will improve the sketch. Avoid moonlit photos.
Please ensure your photo is not blurry as this will affect our ability to draw.
We create a "pop-out" style drawing, however if you would like we can create your pet's full-body drawn.

3 Easy Steps
Step 1: Capture The Perfect Photo
Choose your favourite photo from your camera roll and send it across. If you're unsure, send a few and we'll pick the one that will produce the best result for you!
Step 2: Make It Personal
Let our design team know if you'd like to add a name or any other personalisation to your design. We can add party balloons, funky glasses or even a sombrero!  
Step 3: Knock Knock!
Your finished piece will be delivered to your doorstep and a member of our team will be in touch to ensure you're happy!