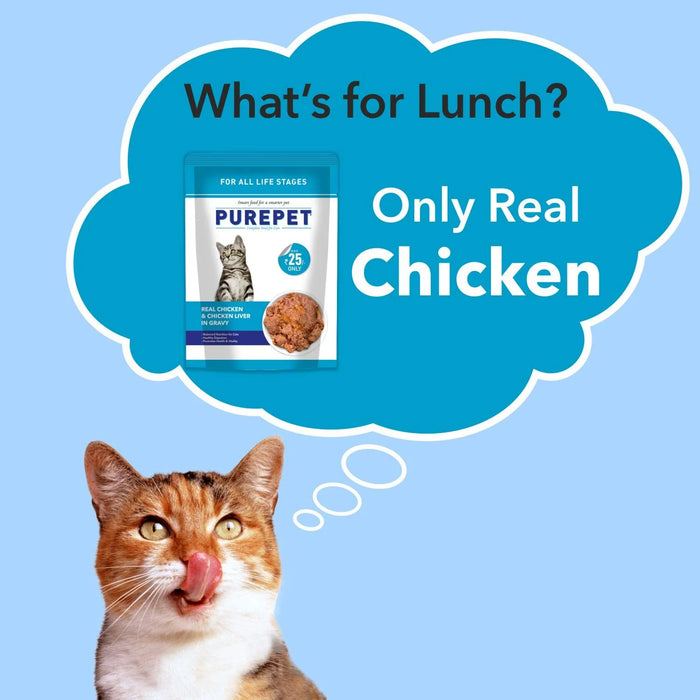 Purepet Real Chicken And Liver In Gravy
Chicken and Chicken Liver Delight:
Crafted for feline taste buds.
Easily digestible for sensitive stomachs.
Made with high-quality chicken and liver.
Packed with essential nutrients.
Irresistible flavor your cat will love.
Give your cat the best - shop now for a delightful mealtime experience!