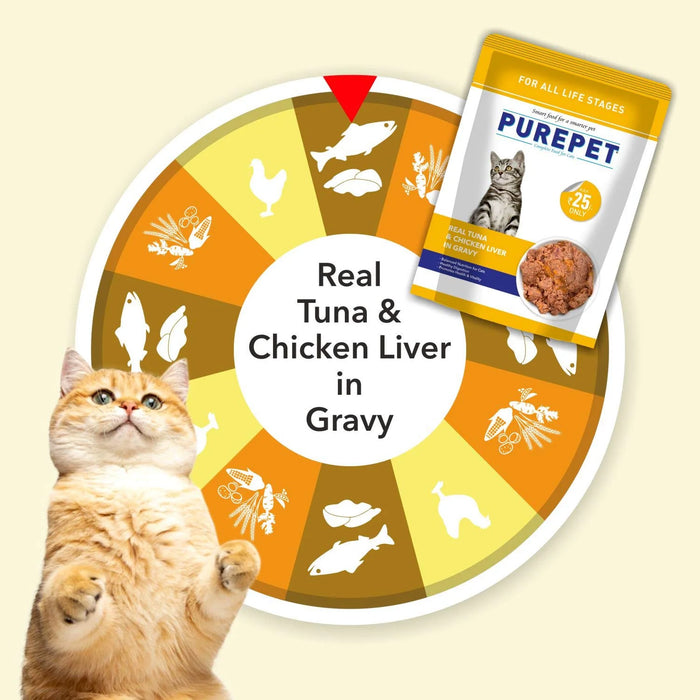 Purepet Real Tuna And Chicken Liver In Gravy
For Cats: Tailored to please your feline friend's palate and nutritional needs.
Food Type: Wet food in rich, savory gravy, ensuring a delightful dining experience.
Easy to Eat and Digest: Gentle on your cat's stomach for hassle-free consumption.
Tuna and Chicken Liver: High-quality ingredients for a savory and nutritious meal.
Health and Vitality: Our formula promotes your cat's overall well-being and energy.
Variety: Discover another tempting option – Chicken and chicken liver in gravy, for added variety and flavor.
Elevate your cat's dining experience with our Wet Food in Gravy. Easy to eat, easy to digest, and packed with quality ingredients like tuna and chicken liver, it's the key to your cat's health and vitality. Don't miss out on our tempting chicken variant too!