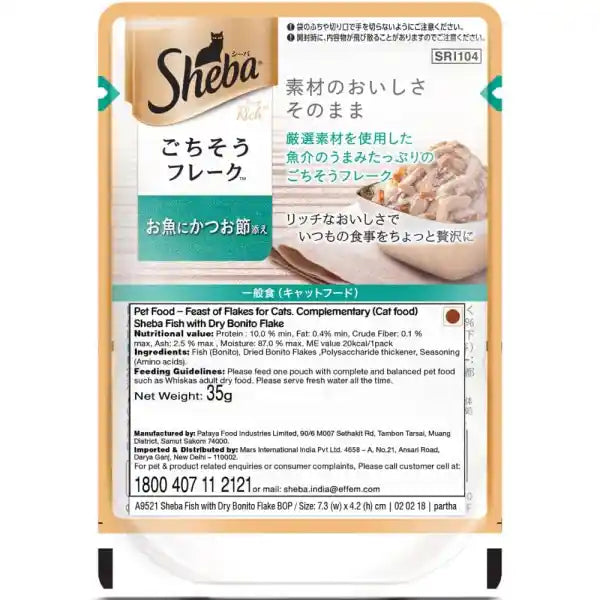 Sheba Fish With Dry Bonito Flake
Experience the Best for Your Beloved Feline:
Premium Delight: Treat your special furry friend to the finest with our premium cat food.

Rich Fish Mix: An exquisite blend of fish, enriched with Dry Bonito Flakes in Gravy, designed to tantalize your cat's taste buds.

Complete Nutrition: Each pouch packs a minimum of 10% protein, ensuring your cat's nutritional needs are met.

Textural Excellence: The high-quality meal offers a delightful texture that your cat will savor with every bite.

Ideal for Adults: Suited for adult cats, this meal offers a pleasing consistency that cats of all breeds, from Persian to British Shorthair to Siamese, will relish.

Calorific Value: Despite its small serving size, this premium cat food boasts a great calorific value of 20Kcal/1pack.
Elevate your cat's dining experience with the best-in-class cat food that's perfect for a variety of breeds.