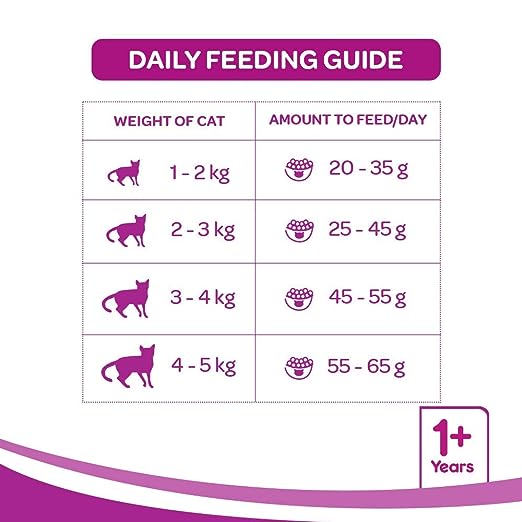 Whiskas Adult Ocean Fish Flavour
Introducing Whiskas Seafood Flavored Dry Cat Food – a delectable choice meticulously crafted to invigorate your adult feline's active lifestyle. Discover the key attributes of this nourishing option:
Brand Excellence: Whiskas proudly presents Seafood Flavored Dry Cat Food, curated to delight your cat's non-vegetarian cravings.

Savor the Sea: Spoil your cat with the delectable taste of seafood, enriched with ocean fish, a protein-packed delight that resonates with their carnivorous instincts.

For Active Adults: Formulated to match the energy demands of active adult cats, this dry cat food supports their dynamic and vibrant lifestyle.

Crunchy Engagement: The dry kibble form not only satisfies your cat's craving for crunch but also promotes dental health and encourages natural chewing habits.

Nourishment Enrichment: Enriched with essential nutrients, minerals, vitamins, and nutrient-rich components, this meal offers comprehensive nourishment for your adult cat.

Generous Quantity: Each purchase includes a 3000.0-gram bag, ensuring an abundant supply of this flavorful and energy-boosting dry cat food.

Convenient Packaging: Neatly packaged in a bag, this dry cat food retains its freshness and provides easy access for seamless feeding.