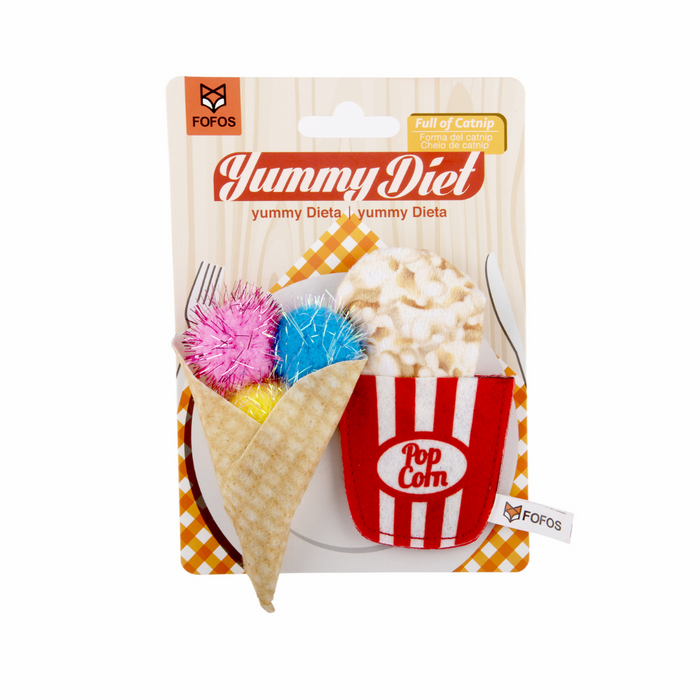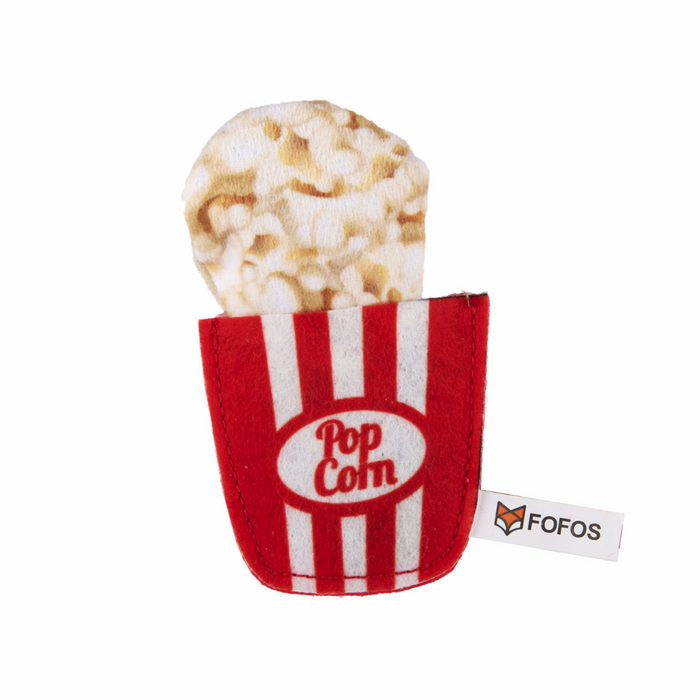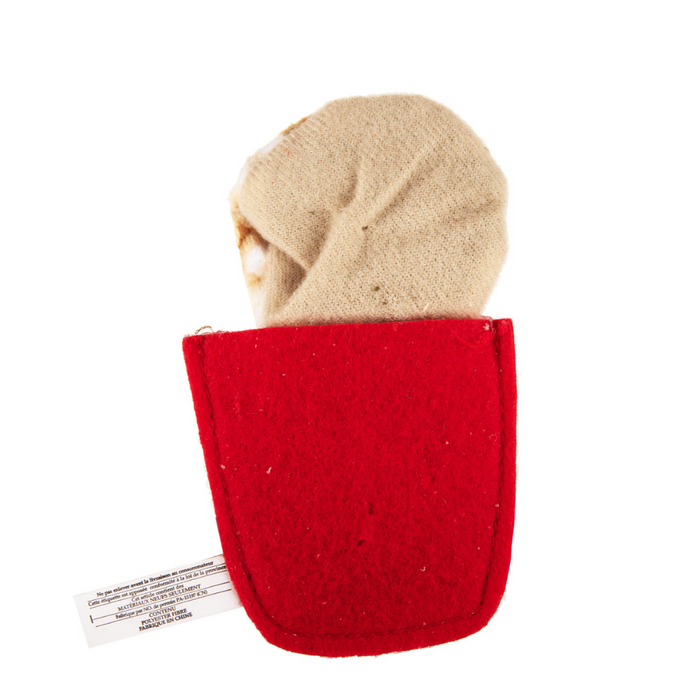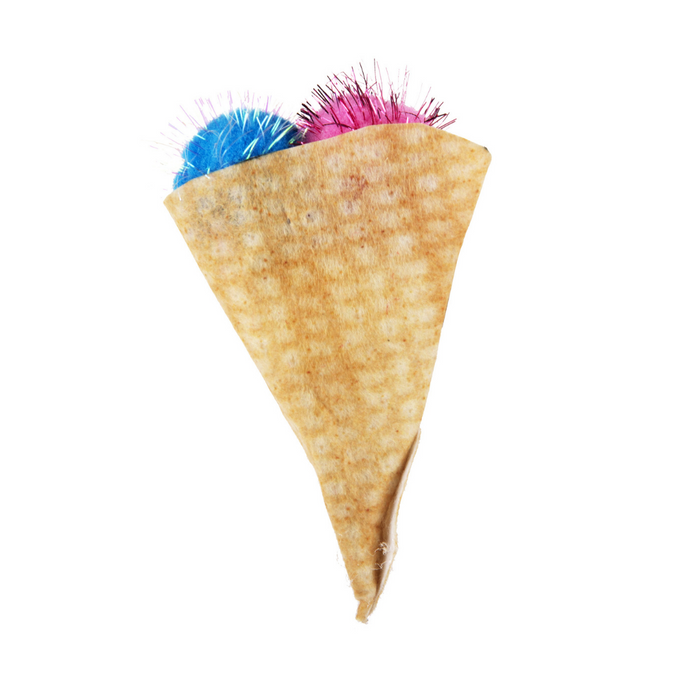 Fofos™: Yummy Diet Popcorn and Cone
Your cattos sit there, judging you as you go about life. Do them a favor and give them popcorn while they enjoy the show! 
Cats can sniff, bite, chew, lick, scratch, cuddle with and pounce on this toy. This toy is made of soft polyester fabric.
Features
Chew Toy: This toy has a fine fabric to provide safe chewing, licking, nibbling all day long for cats, and doesn't get torn easily or loses original shape.  Your cat will love to scratch them and play with them all day long.



2-for-the-price-of-1 toy: This pack of toys comes with two fun toys inside which can be used individually for scratching and pouncing upon it.
Non-Toxic: This toy is made with non-toxic, fine oxford fabric that is safe for your cat to nibble all day without being worried about plastic accumulation.
Catnip Toy:

  Catnip in general is associated to create happiness in cats. Cats can search for catnip and involve them in a longer duration of playtime, it 

stimulates interaction, happiness,

 

and

 

mental stimulation

 

to keep your cat's mental health fit. 
Durable: Be ready for a rough and tough game of chase with this super strong and non-breakable toy.
Bright and colorful

 

with an innovative-shaped toy is made to demand your cat's attention 
Its

 

ideal sizes

 

are best to be held in your cat's and roam around
Cats can bite, chew, lick, scratch, cuddle with and pounce on this toy.
If your catto reacts to catnip, he/she will absolutely love this one. This herb-scented toy relaxes cats as it features premium, 100% organic catnip which is quality-tested and sourced from the US. The texture and taste of this toy are extremely feline-friendly too.


Fun fact: 66% of all cats carry the "Catnip Gene" that makes them react favorably to the calming and stress-reducing catnip. Not sure if your cat carries this gene? Try this toy to find out!
This toy is appropriate for small kittens over 6 months as well as older cats that react to catnip. 

Specifications 

Item Brand: Fofos 

Item Name: Yummy Diet Popcorn and Cone

Size: 11 x 6 x 4 cm and 8 x 6 x 1 cm.

Material: Soft Polyester Fabric

Playing Styles: Chase, Chew, Scratch, Cuddle, and Pounce upon it