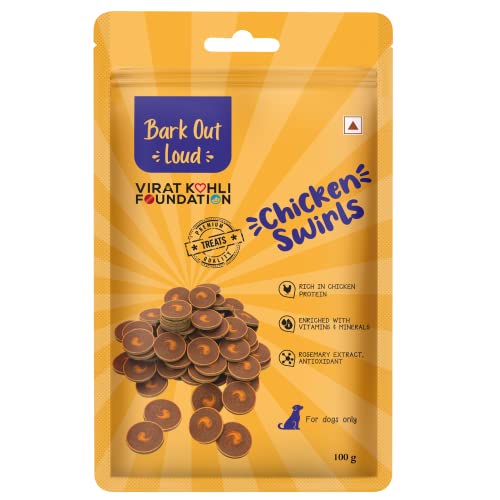 Bark Out Loud by Vivaldis - Chicken Swirls Dog Treat
Unleash Joyful Moments with BARK OUT LOUD Dog Training Treats!
Key Features:
Pack of 1: This package delivers one convenient pack of delicious dog training treats, ensuring a rewarding experience for both you and your furry friend.

Flavorful Delight: Savor the excitement of training sessions with these scrumptious treats, designed to captivate your dog's taste buds.

Non-Vegetarian Temptation: Crafted to satisfy carnivorous cravings, these non-vegetarian treats provide an enticing incentive for training success.

Suitable for All Life Stages: Perfect for dogs of all ages, these treats offer versatile training rewards for pups in every stage of life.

Flake Form: The flake format makes these treats easy to handle and dispense, making training sessions smooth and effective.