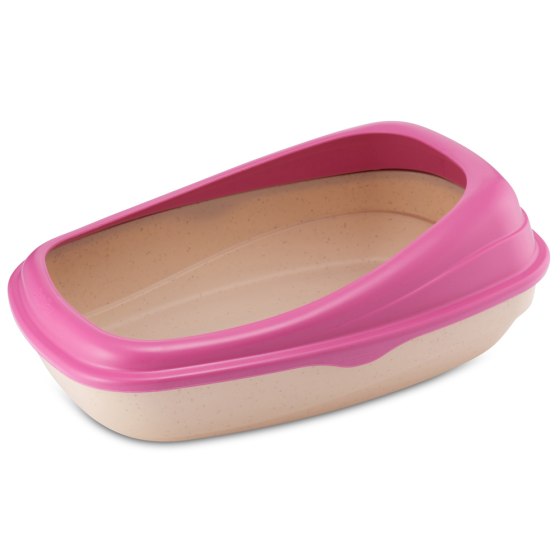 Sustainable Bamboo Construction: Crafted from sustainably sourced bamboo, this litter tray is a testament to environmental responsibility. Designed for cats of all types, it offers a comfortable and eco-friendly solution for their toileting needs.

Uncompromising Durability: Rigid and robust, the fusion of bamboo and cornstarch renders this litter tray as durable and non-porous as its plastic counterparts. Its impressive strength ensures longevity, maintaining its form even with the most active feline users.

Natural Degradation: Beyond durability, the litter tray excels in environmental impact. When its lifecycle is complete, it naturally degrades, reducing plastic pollution and leaving a smaller footprint on the planet.

Effortless Maintenance: Featuring smooth sides that are easily wipeable, maintaining cleanliness is a breeze. The included detachable hood offers added protection against unwanted liquid spills, preserving the cleanliness of your home.

Thoughtful Design: Beco's commitment to detail shines through with this litter tray. It is ingeniously designed for your convenience and your cat's comfort. The detachable hood not only protects your floor but also ensures your feline friend feels secure and private.