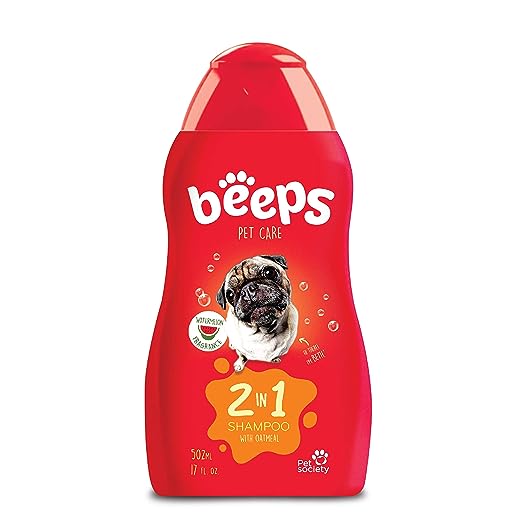 Beeps Dog Shampoo & Conditioner Collection (2 in 1 Dog Shampoo)
2-in-1 Formula: Simplify bath time with a dual-action shampoo and conditioner for a clean and silky coat in one go.
Oatmeal Infused: Soothe your dog's skin with the goodness of oatmeal, leaving them itch-free and feeling oh-so-comfortable.
 Healthy Shine: Achieve a lustrous and soft coat that's bound to catch everyone's eye, making your furry friend even more huggable.
 Easy Rinse: Effortlessly rinse away suds, leaving behind a fresh, clean scent that keeps your dog smelling delightful.
 Pet and Planet Friendly: Our formula is gentle on your pet's skin and the environment, giving you peace of mind.
Make bath time a tail-wagging experience with Beeps Dog Shampoo & Conditioner - because a happy dog means a happy home!