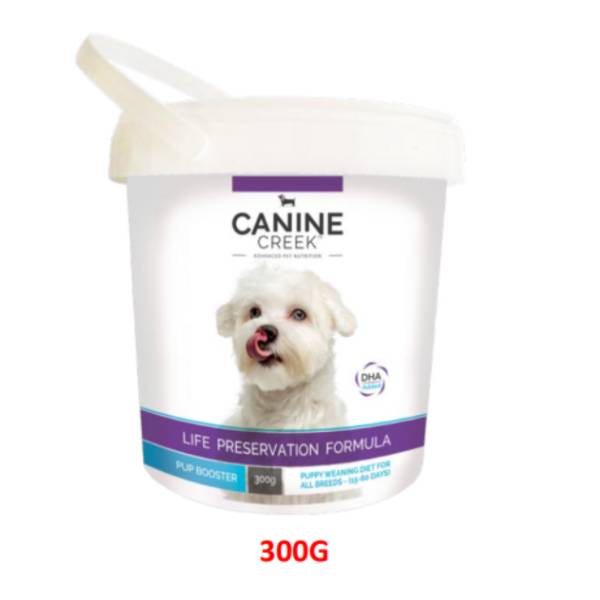 Features and Benefits:
Supports Weaning Puppies: Specially formulated to meet the nutritional requirements of weaning puppies.
Weight Gain Aid: Assists in healthy weight gain during this crucial growth phase.
Immunity Boost: Fortified to boost your pup's immune system.
Mental Development: Nourishes cognitive development for sharp young minds.
Healthy Bones: Promotes the development of strong and healthy bones.
Palatable and Digestible: Highly palatable and easy to digest for your growing pup's sensitive tummy.
Feeding and User Guidelines:
Start with boiling drinking water for 5 minutes and allow it to cool until lukewarm.
Mix 1 part Canine Creek Pup Booster with 3 parts lukewarm water to create a thick paste.
Use the prepared feed within 30 minutes to ensure freshness and nutrition for your growing puppies.
Give your weaning puppies the best start in life with Canine Creek Pup Booster – the perfect balance of nutrition and taste for their early development.