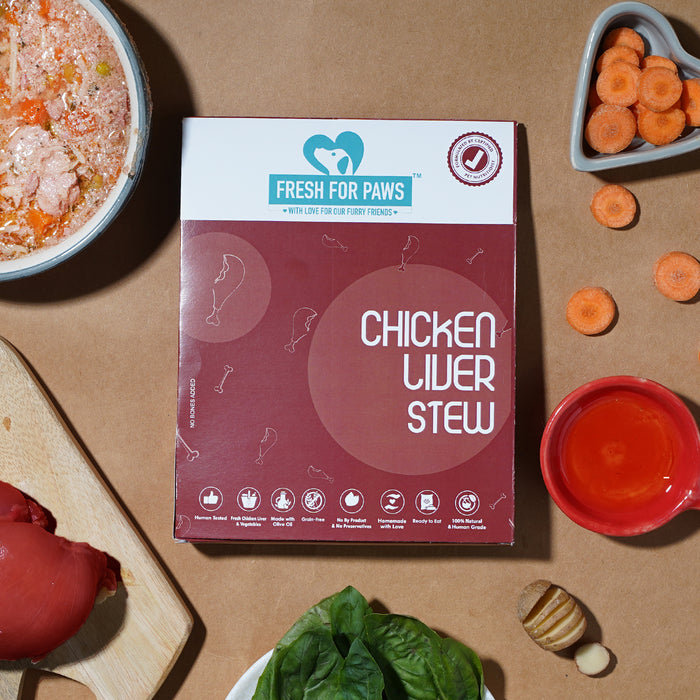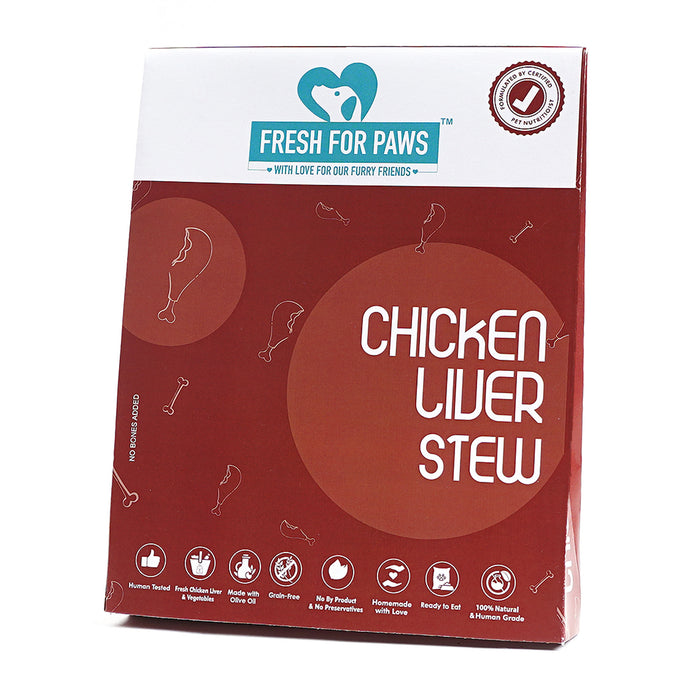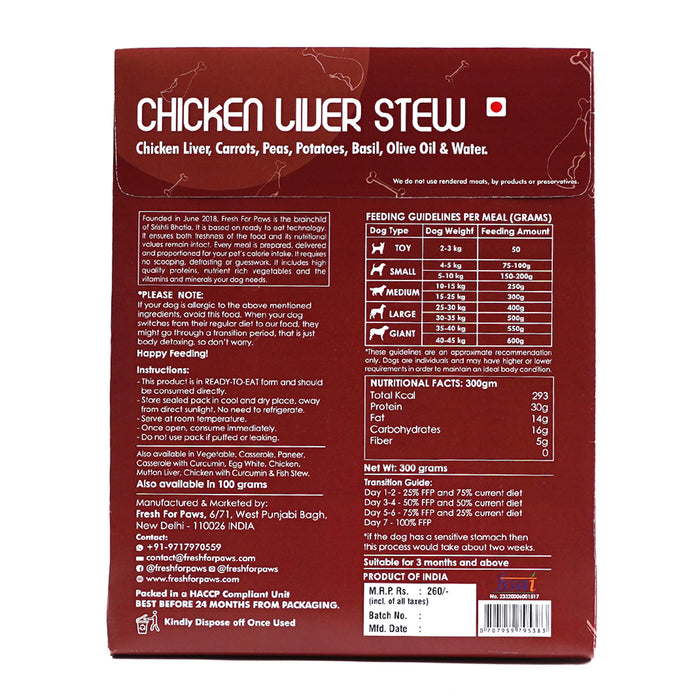 ThePetNest X Fresh For Paws-Chicken Liver Stew
Product description-
These are fresh and human tested.
Easy and ready to eat dog food with freshness in every bite.
It contains olive oil which is considered as the brain food for dogs. This oil not only helps in brain development, but also improves the immune system, boosts energy level, and also prevents premature ageing.
100% Natural and Human Grade
It also contains vitamin A and omega 3 & 6 which helps in improving eyesight and maintaining the shininess of the coat.
An absolute favourite amongst many pooches, your dog would definitely love it too and leave them feeling both full and happy!