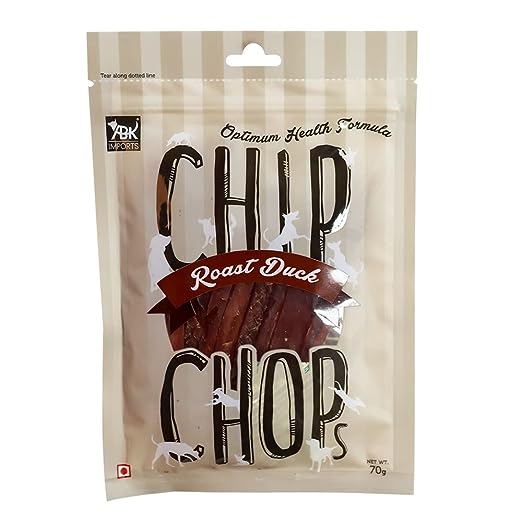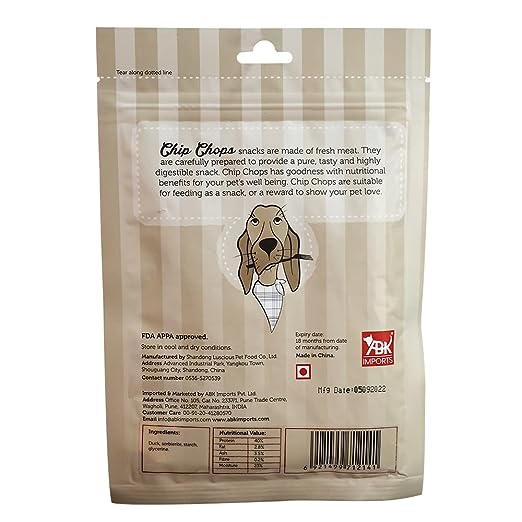 Chip Chops Roast Duck Slice Dog Treat
Elevate your pet's well-being with Chip Chops, a nutritional powerhouse rich in proteins.
No added sugar ensures a healthy snack option for your furry friend.
Convenient resealable bag keeps the goodness fresh and easily accessible.
Made of fresh chicken, Chip Chops snacks provide essential nutrients for your pet's vitality.
Perfect as a snack or reward to express your affection and love to your beloved pet.
Give your pet the goodness they deserve with Chip Chops snacks – a treat that combines taste and health in every bite.