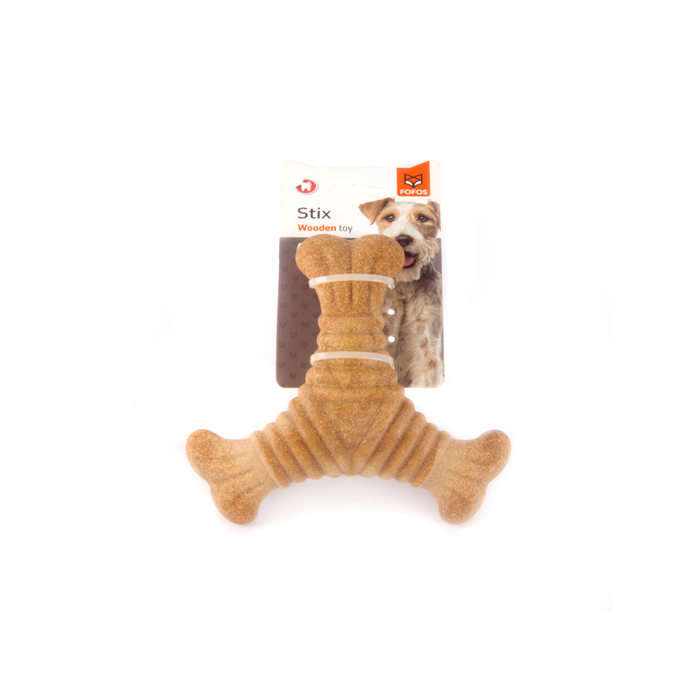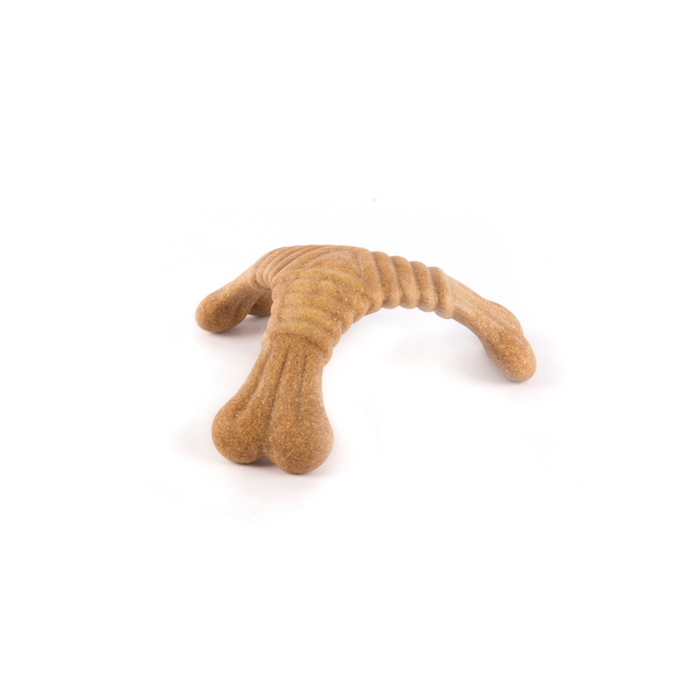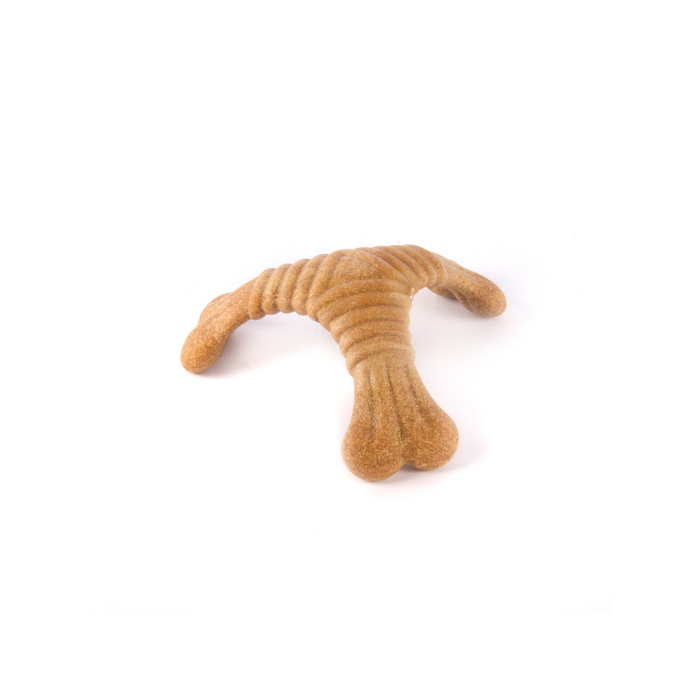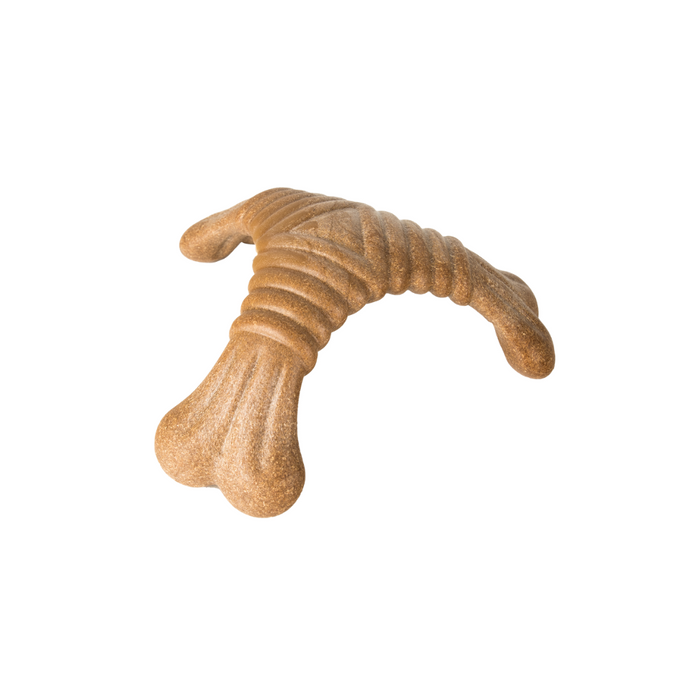 Fofos™: Woodplay Triangle Pair
Furniture-substitute toy

This toy can be called a furniture-substitute toy because of its natural wood scent.  Save your furniture from scratch, this is an excellent choice for your chewing monster. 
Dogs can chew or nibble on this wooden toy to derive comfort and reduce anxiety/stress. It can also be used in a game of fetch with it as a perfect triangle bone shape toy.


Chew toy: If your dog is hyperactive and love chewing this toy is going to be your dog's favorite and they will hold them in their mouth all day long. This toy bone is the perfect

 

go-to-buy

 

for your loved one. It is made up partly of

 

real wood and non-toxic plastic.

The scent of real wood: For fun and playful dog, this bumpy bone toy comes with real wood scented keeps your dog busy and active all day. Dogs can pounce on it.
Dental health:

 

It has

 

ridges and pits

 

on its surface to get food and tartar out. Good for

 

teeth exercise

 

while

 

being gentle on gums.
Durable and Sturdy: Along its end to provide tough tugging with your dog, it is made with rough with strong material of real wood and non-toxic plastic.


Play fetches Real wood color, and the scent of real wood with its triangle bone shape toy demands your dog's attention and involve them in longer playtime.
Its

 

ideal sizes and lightweight

 

are best to be held in your dog's mouth and roam around.
This toy is made from a mix of real wood & non-toxic plastic. 
The taste & smell of wood has always been appealing to dogs. This dental toy has ridges and pits which get stuck food and tartar out. These indentations also make it easy for dogs to get a grip on this toy and carry it around. Chewing on this toy also keeps boredom (and subsequently) destructive behavior at bay.


This toy can be enjoyed by all dogs above 12 months of age between 5-20 kgs and it is recommended for moderate chewers (These are dogs that like to chew & destroy a few things
Description
Item Brand: Fofos
Item Name: Fofos™: Born Woodplay Triangle Bone Toy
Material: Partly real wood and partly with non-toxic plastic
Colour:  Real wood color 
Size: 511"or 13cm
Playing styles: Indoor Fetch, Tugging, and Tough chewing