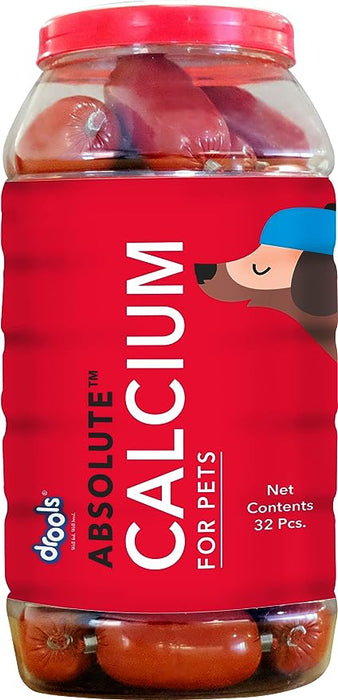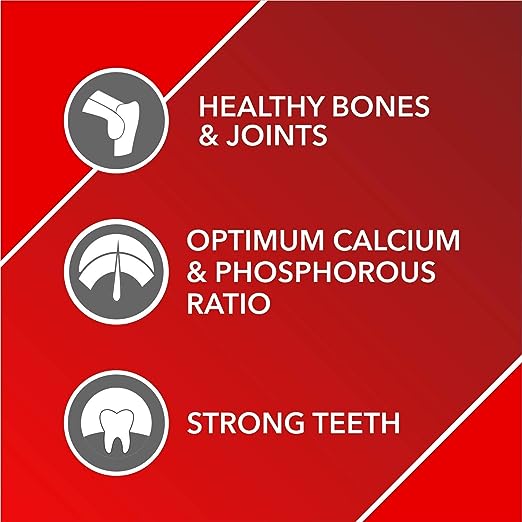 Drools Absolute Calcium Sausage Dog Supplement
Optimum Calcium & Phosphorus: Strengthen teeth and bones.
Joint Health Boost: Promotes mobility and comfort.
Expert Formulation: Backed by research for your pet's well-being.
Trusted Quality: We prioritize your pet's health.
Easy to Use: Seamlessly integrate into their diet.
Invest in Wellness: Ensure a happy, active life. Prioritize your pet's dental, bone, and joint       health with our expert formulation. Strengthen teeth, bones, and promote mobility. Order        now for a healthier, happier pet!