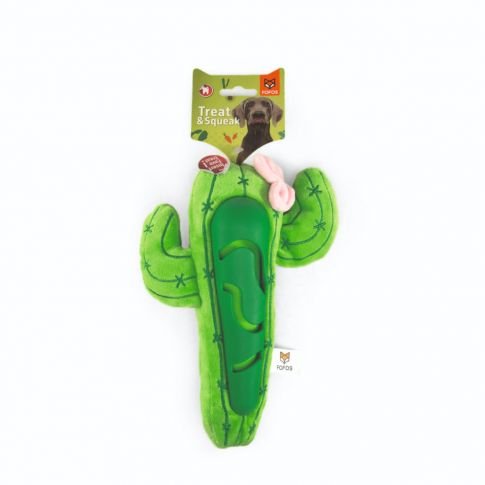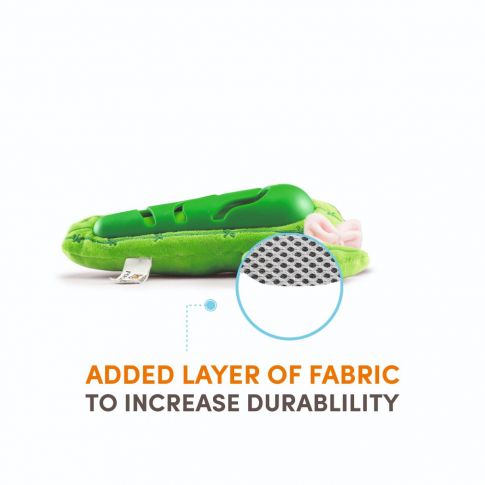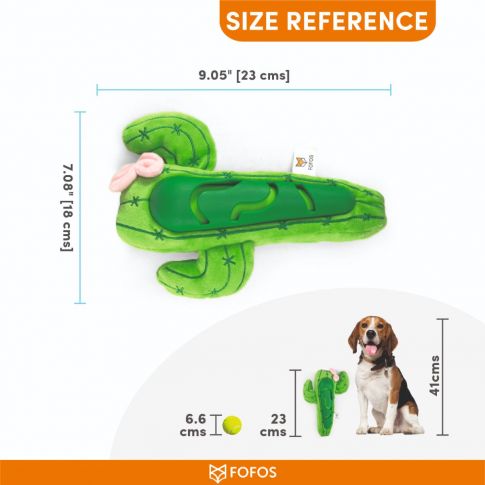 FOFOS Cute Treat Cactus- Dog Toy
Introducing the Barkbutler x Fofos Cactus Treat Toy – an engaging and interactive delight for your furry friend. Explore the exciting features of this innovative toy:
Engaging Puzzle Game: Elevate playtime with a stimulating puzzle game designed to captivate your dog's attention. The combination of plush fabric and soft, non-toxic TPR encourages exercise and mental stimulation.

Treat Dispensing Fun: Fill the toy with a variety of treats, from Jerkies to dental sticks, or opt for smaller treats like training treats and kibble to increase the challenge. This makes it an ideal choice to keep your pet entertained during meals and play.

Durability Plus Squeaker: Reinforced with an extra layer of fabric for enhanced durability, this adorable Cactus-shaped toy also features a squeaker, adding an element of hide-and-seek and squeaker-seeking excitement.

Stimulating Boredom Buster: This interactive toy triggers IQ activity, slow feeding, and sniffing, offering enrichment and combating boredom while satisfying your dog's natural chewing and biting instincts.

Perfect for Moderate Chewers: Crafted to endure, these toys are designed for moderately aggressive chewers weighing between 5-20kgs, including breeds like Shih Tzu, pugs, beagles, Indies, dachshunds, spitz, and more. Please note, they are not recommended for aggressive chewers.