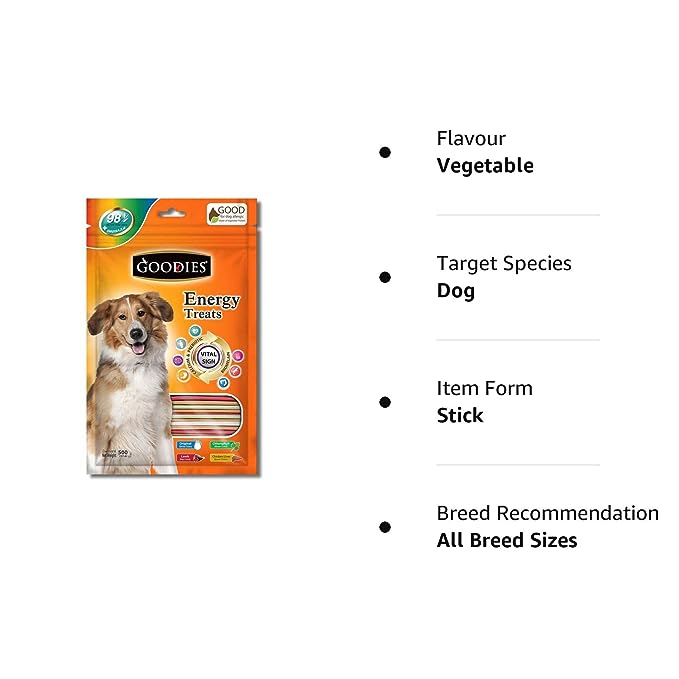 Goodies Energy Treats Stick
Introducing Goodies Enr-Treat, the perfect treat suitable for all breeds and ages of dogs. Its flexible texture makes it fun and enjoyable for your furry friend to chew on.
Not only does this delightful treat offer a delicious snacking experience, but it also facilitates the oral cleaning process. With every chew, your dog will be helping to keep their teeth and gums in good condition.
Give your pet the goodness of Goodies Enr-Treat, a flavorful reward that brings joy and supports their oral health. Treat your furry companion to a satisfying and beneficial snack today!