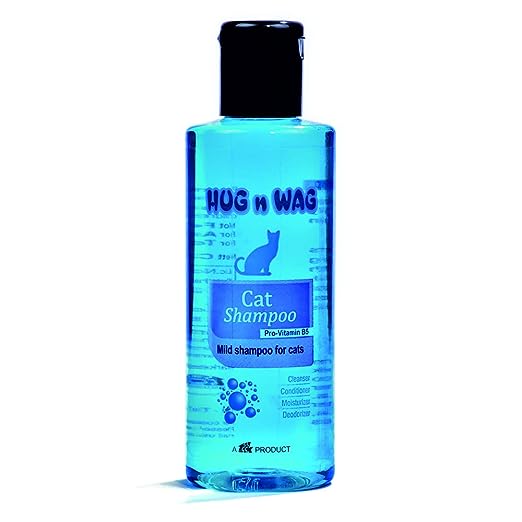 Introducing Hug n Wag Cat Conditioning Lotion – the perfect way to pamper your feline friend with care and luxury. Dive into the exceptional benefits of this product:
Brand Excellence: Hug n Wag presents Cat Conditioning Lotion, crafted to provide your cat with the ultimate pampering experience.

Luxurious Conditioning: Treat your cat to a soothing and conditioning lotion that helps maintain a soft and lustrous coat, ensuring they look and feel their best.

Gentle Lotion Formula: This lotion is designed with your cat's delicate skin in mind, offering a gentle and non-irritating formula suitable for regular use.

Optimal Volume: Each purchase includes a generous 200 millilitres of conditioning lotion, offering ample supply for regular application.

Tailored for Cats: Specifically formulated for cats, this lotion takes their unique needs into consideration, delivering the care and attention they deserve.