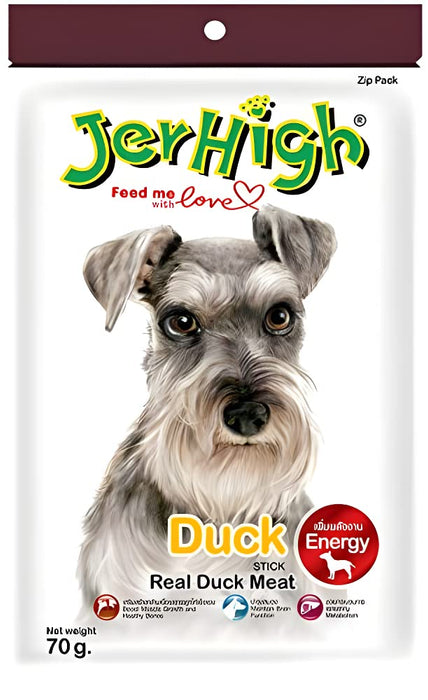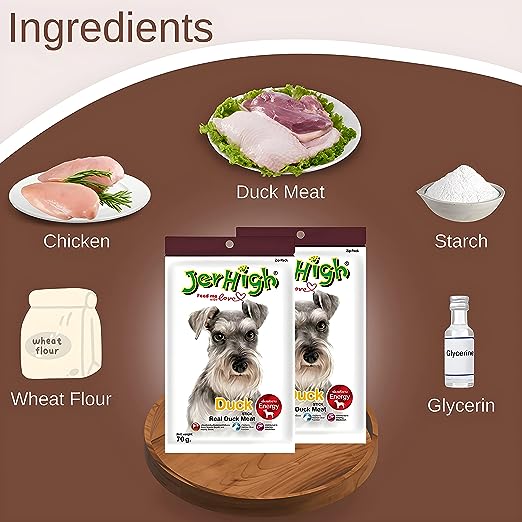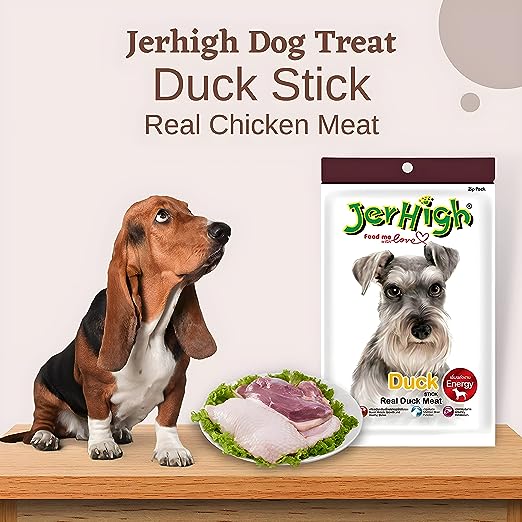 Premium Nutrient-Rich Snack: Introducing Tails of Joy JerHigh Duck Stick – a premium snack that's more than just a treat. Packed with essential nutrients and vitamins, it's designed to keep your dog healthy and strong.

Irresistible Carrot Flavor: Delight your furry friend with a delicious and nutritious carrot flavor they won't be able to resist. Every bite is a moment of joy for your dog's taste buds.

Convenient Stick Form: Designed for your convenience, these sticks are easy to feed and carry. It's a snack that fits seamlessly into your routine while adding excitement to theirs.

Expertly Crafted: Our JerHigh Strawberry Stick is a result of meticulous preparation by our experienced expert team. Every detail is considered to ensure a snack that meets the highest standards of quality.

Lab-Tested Assurance: Rest easy knowing that every JerHigh Strawberry Stick has been researched and tested in the laboratory. Hygiene, safety, and nutrient content are guaranteed, making it a treat you can trust.

Essential Ingredients: Made from real chicken meat, the recipe includes carefully selected ingredients like wheat flour, glycerin, and more to create a wholesome, flavorful treat.

Tailored Nutritional Profile: With a minimum of 20% protein and 9% crude fat, along with maximum values of 6% crude fiber and 20% moisture, this snack offers a balanced nutritional profile for your dog's well-being.