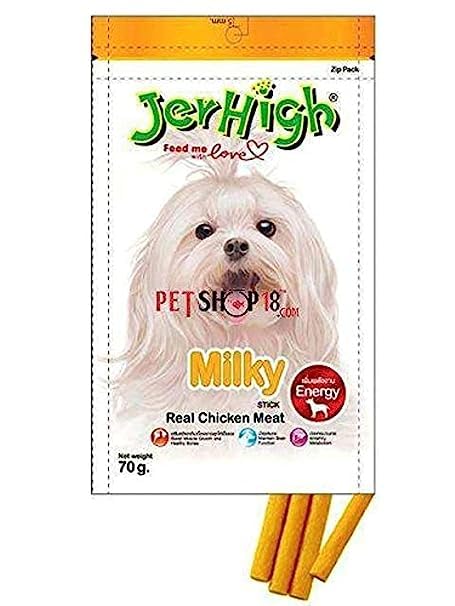 Jer High Chicken Milky Sticks
Jerhigh Milky Stick Dog Treats are a high-quality and nutritious snack for dogs.

Made with real milk and chicken, providing a delicious and irresistible taste.

Packed with essential vitamins, minerals, and calcium for optimal canine health.

Helps promote strong bones and teeth due to the calcium content

Provides a good source of protein for muscle development and maintenance.