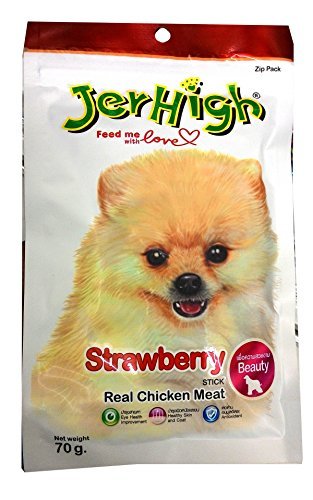 Jer High Strawberry Stick Chicken Meat Snacks for Dog
Introducing GOODIES Pure & Nutritious Dog Treats:
Pure Delight: Crafted to provide a pure, tasty, and easily digestible meal for your beloved pet.
Nutritional Goodness: Packed with essential nutrients for your dog's overall well-being.
Versatile Use: Suitable as a food supplement, snack, or a loving reward to show your furry friend some extra love.