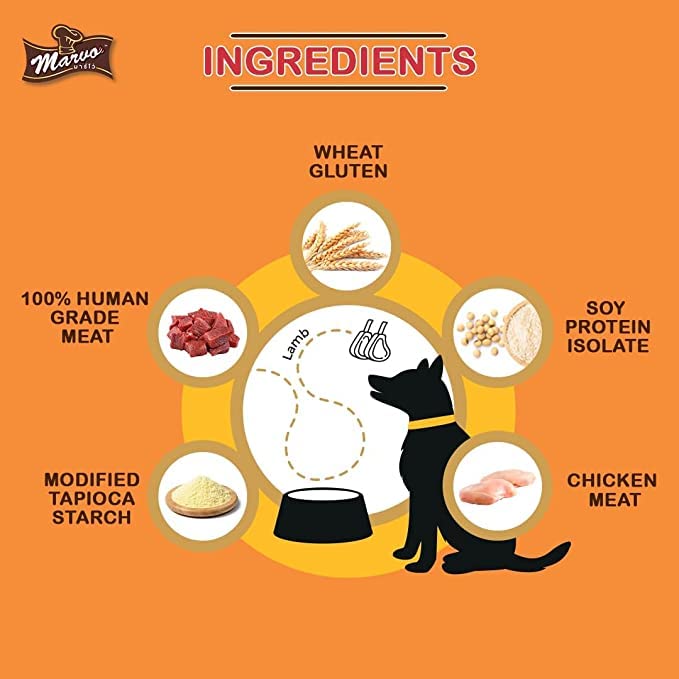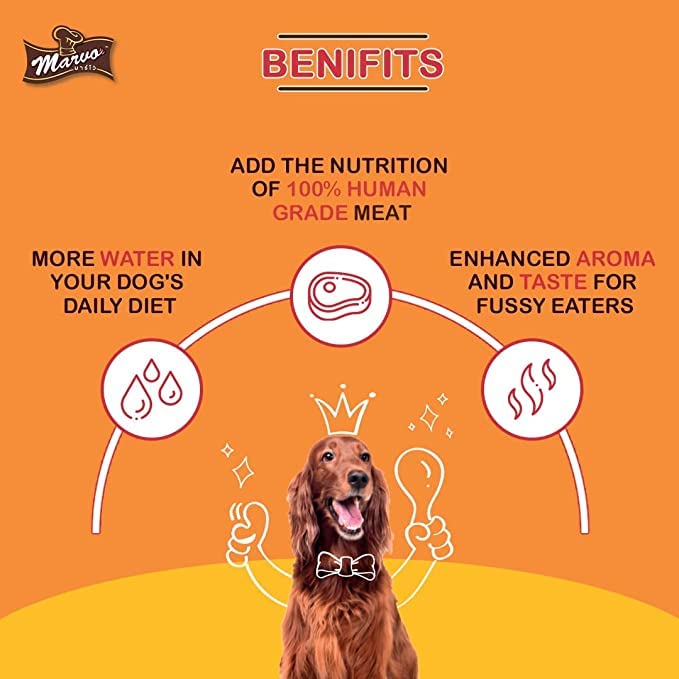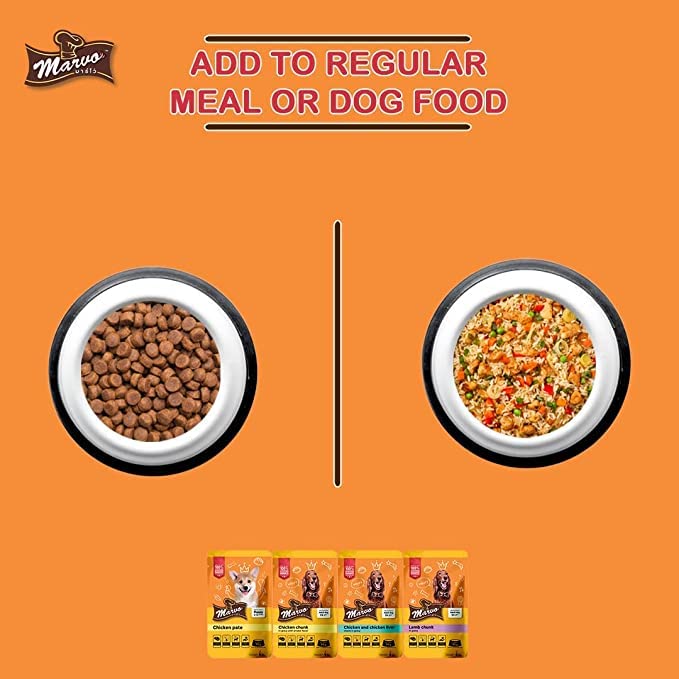 Introducing Marvo Lamb Chunk in Gravy, a delightful and nutritious dog food that brings a variety of tastes to your furry friend's dining experience. Made with premium quality real meat, Marvo offers a delicious selection that dogs absolutely love.
Premium Quality Real Meat: Marvo offers a delectable selection of dog food made with premium quality real meat, providing your dog with a delicious and satisfying meal.

Variety of Tastes: With a diverse range of flavors, Marvo ensures that your furry friend never gets bored with their meals.

Joint Support: Infused with glucosamine and chondroitin, Marvo helps maintain and support your dog's joints and bones, promoting their mobility and comfort.

Preservative-Free: Marvo is free from artificial preservatives, ensuring each meal is fresh, safe, and packed with natural goodness.

Sterilized for Freshness: The product undergoes a rigorous sterilization process, upholding its quality and taste to provide your dog with the best culinary experience.

Rich in Essential Nutrients: Marvo Tray Products are packed with essential vitamins and minerals, catering to your dog's specific nutritional needs.

Nourishment for Hair and Skin: Enriched with tuna oil, a rich source of Omega-3 fatty acids, Marvo promotes healthy skin and a shiny coat.

Reduced Odor: Yucca extract is added to reduce unpleasant odors, ensuring a pleasant dining experience for both your dog and household.

Dedicated Puppy Menu: Marvo offers a dedicated puppy menu, providing the right nutrients for your puppy's growth and development.