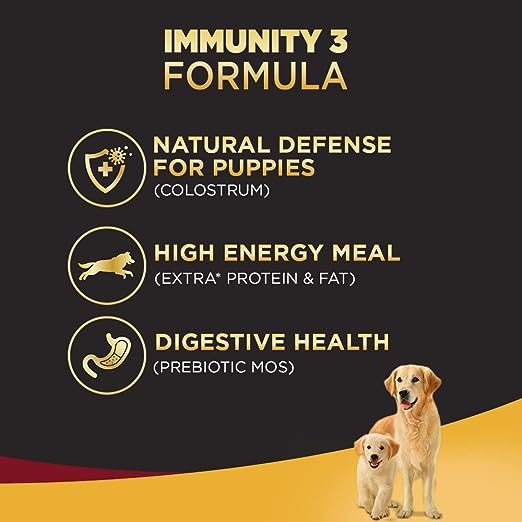 Pedigree Pro Mother & Pup Starter Large Breed
Brand: Pedigree
Flavour: Chicken
Diet Type: Non-Vegetarian
Age Range: Puppy
Item Form: Dry Kibble
Specific Uses For Product: Supports Digestive Health
Number of Items: 1
Package Information: Bag
Item Weight: 3000 Grams
Introducing Pedigree's Chicken Puppy Dog Food – the perfect choice for your growing furry friend. Crafted with care, this non-vegetarian dry kibble is specially formulated to meet the unique nutritional needs of puppies and support their digestive health.
With a generous net quantity of 3000.0 grams in every bag, you can be sure your puppy will have plenty of delicious and nutritious meals. Trust in Pedigree's quality and expertise to provide your pup with the best start in life.
Give your puppy the taste they love and the nutrition they need with Pedigree Chicken Puppy Dog Food.