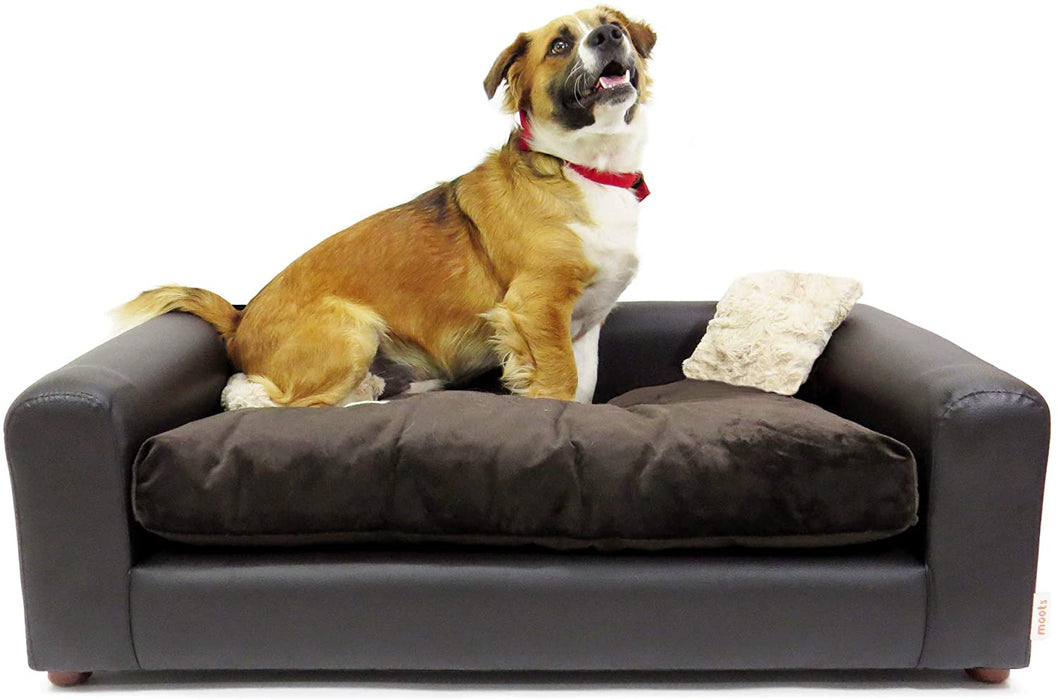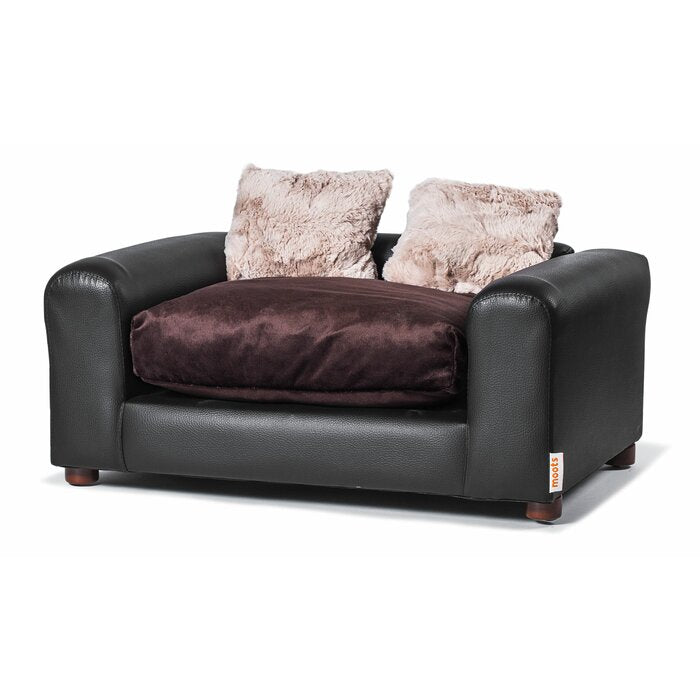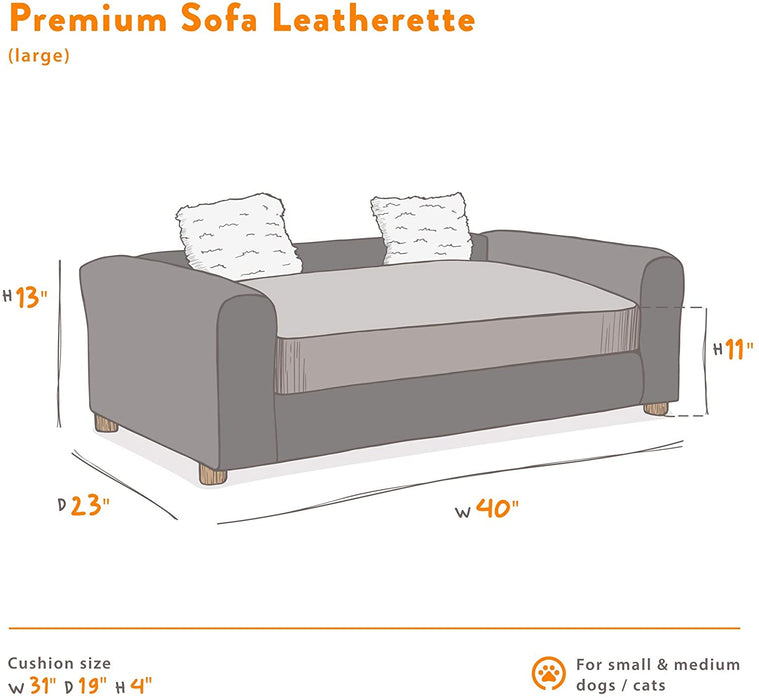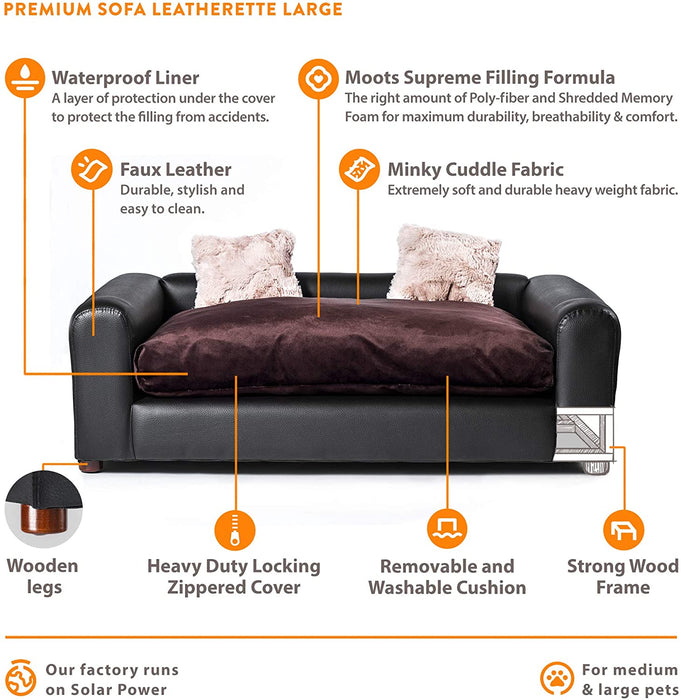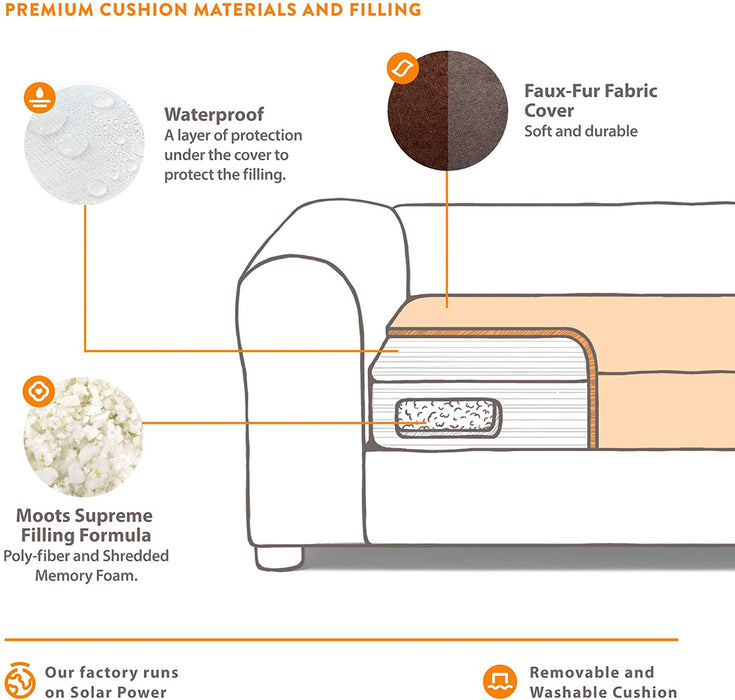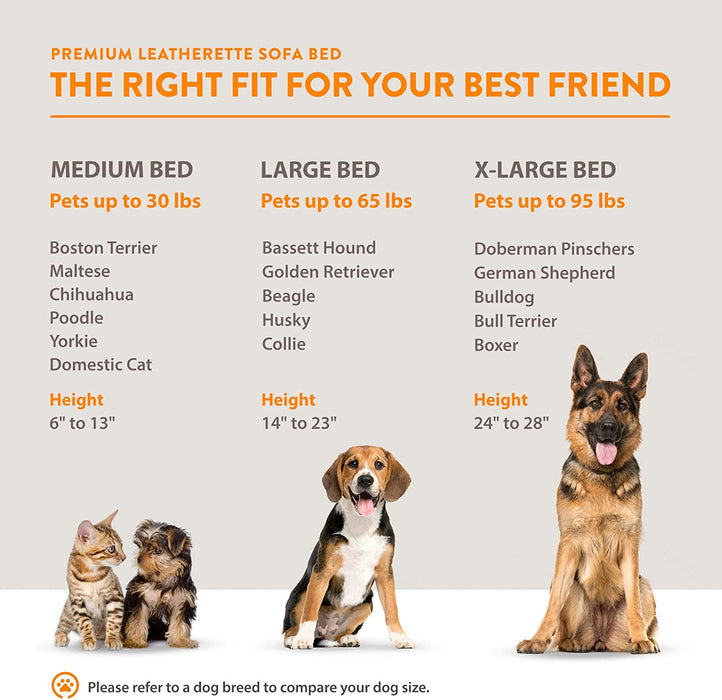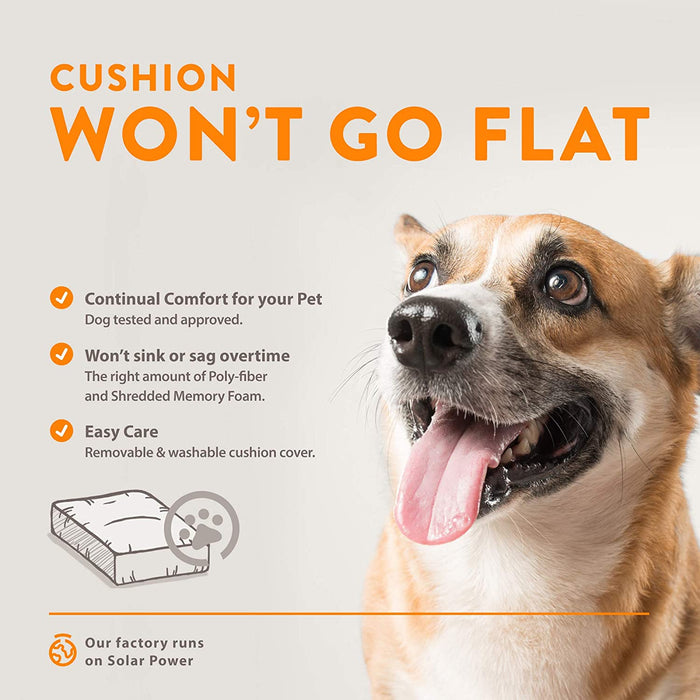 ThePetNest X Dogily Premeather Dog Sofa
DURABLE, STYLISH, AND EASY TO CLEAN FAUX LEATHER: Our Premium Faux Leather is reinforced using textile mesh for durability. Spots and dirt are easily removed with a damp cloth.

MOOTS SUPREME FILLING FORMULA: the right amount of poly-fiber and shredded memory foam for maximum durability, breathability, and comfort.

DURABILITY AND NATURAL LOOK: we use a strong wood frame for durability and real wooden legs for an improved natural appearance.

WATERPROOF LINER: A layer of protection under the cover to protect the filling from accidents.

HEAVY-DUTY ZIPPER WITH LOCKING SLIDER: we use a heavy-duty zipper with locking sliders in order to prevent playful dogs from opening the cushion cover.
Made with the highest quality materials that will keep your pet comfortable,easy to clean, and the cushion cover can be removed for easier handling and washing