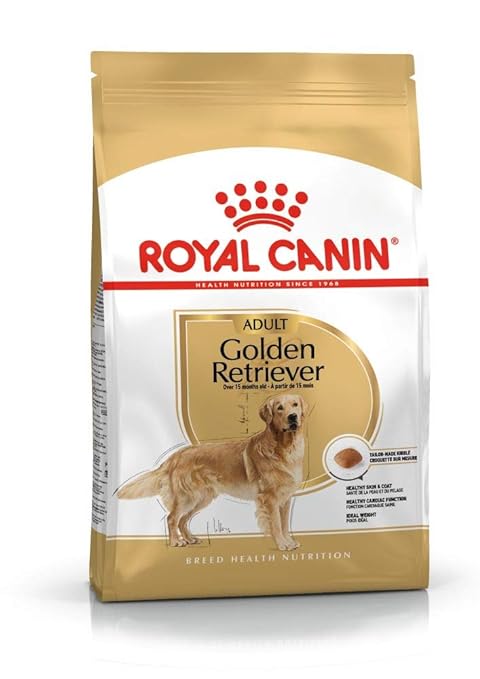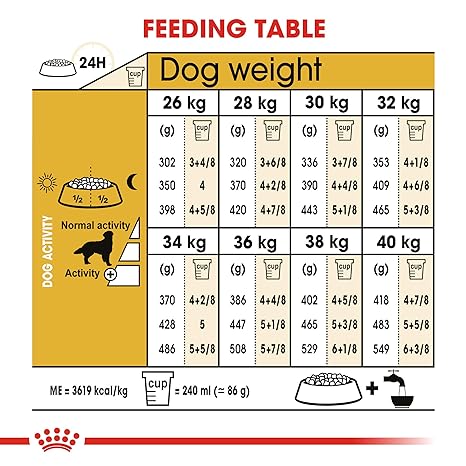 RC Golden Retriever Adult
Elevate your golden retriever's dining experience with our exclusive Golden Retriever Breed-Specific Dog Food. Here's why it's the ideal choice for your beloved companion:
Tailored Kibble: Our kibble is meticulously crafted in shape, size, texture, and formula to suit the unique needs of golden retrievers, ensuring they enjoy every bite.

Maintains Ideal Weight: This formula is designed to help your adult golden retriever maintain their ideal weight with precisely adjusted calorie content.

Heart Health: We care about your pet's heart health. Our formula includes specific nutrients that support a healthy cardiac function, giving you peace of mind.

Enriched Goodness: Packed with taurine and EPA-DHA, our food goes the extra mile in providing essential nutrients for your golden retriever's overall well-being.

Delicious Meat Flavor: Your golden retriever will savor the meaty goodness in every bite, making mealtime a true delight.

Breed-Specific: Tailored exclusively for golden retrievers, because we understand their unique requirements.

Pellet Form: Easy to serve and store, our pellets are convenient for both you and your furry friend.
Give your golden retriever the nutrition they deserve. Choose our Golden Retriever Breed-Specific Dog Food for a healthier, happier pet.