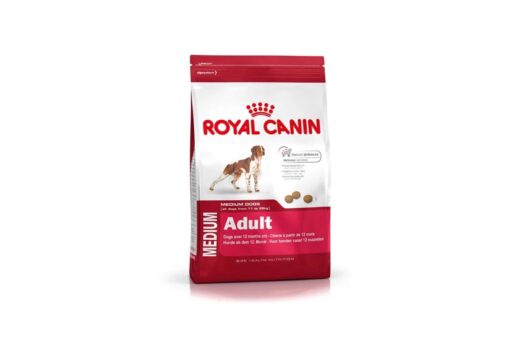 Royal Canin Medium Adult Dry Dog Food
Adult Dog Nutrition: At 12 months, your medium-sized dog has reached adulthood, and proper nutrition remains crucial for their well-being.

Essential Nutrients: Our ROYAL CANIN Medium Adult formula is meticulously crafted to provide the right balance of nutrients, ensuring your dog's health is maintained.

Age-Appropriate: Specifically designed for medium-sized adult dogs aged 1-7 years, weighing between 11kg – 25kg.
Ensure your beloved companion's continued good health by choosing ROYAL CANIN Medium Adult dog food. Tailored to their specific needs, it's the ideal choice for your adult dog's nutrition.