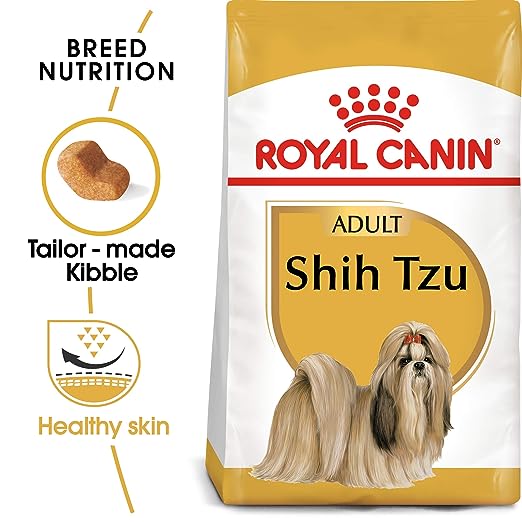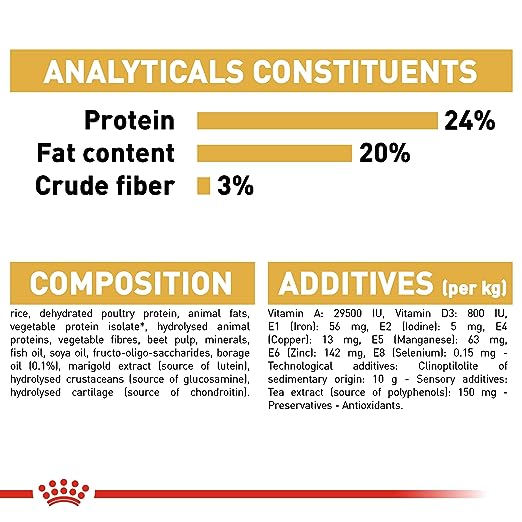 Royal Canin Shih Tzu Adult
Brand: Royal Canin
Flavour: Unique, Natural Ingredients
Diet Type: Non-Vegetarian
Age Range: Adult
Item Form: Dry Kibble
Specific Uses For Product: Promotes Digestive Health, Enhances Skin and Coat, Aids in Training and Behavior
Special Ingredients: All-Natural
Net Quantity: Generous 3000.0 grams
Number of Items: 1
Package Information: Convenient Bag Packaging
Discover Royal Canin's extraordinary adult dog food, a unique blend of all-natural ingredients designed to provide comprehensive support for your dog's overall well-being.
This non-vegetarian dry kibble not only promotes digestive health but also enhances your dog's skin and coat, leaving them with a shiny and healthy appearance. It's the perfect choice for training and behavior reinforcement, thanks to its delectable taste and nutritional goodness.
Each bag contains a generous 3000.0 grams of this premium dog food, ensuring your adult dog gets the best nutrition and care. Trust Royal Canin for quality and choose this exceptional blend to support your dog's health, inside and out.