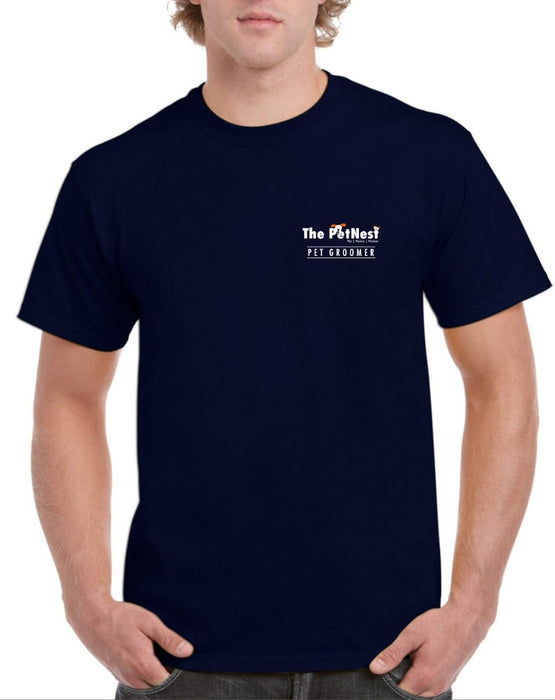 ThePetNest Groomers TShirt
Introducing ThePetNest Grooming T-Shirts - Stylish comfort for pet groomers!
Premium-quality t-shirts designed for pet grooming professionals.
Soft and breathable fabric for all-day comfort.
Lightweight material keeps you cool during long grooming sessions.
Allows for free and easy movement while performing grooming tasks.
Fashion-forward style that showcases your passion for pets.
Available in a variety of sizes to suit different body types.
Ideal for both men and women in the pet grooming industry.
Perfect for showcasing professionalism while staying comfortable.
Great as a uniform option for pet grooming salons or as a personal statement piece.
Upgrade your grooming attire with ThePetNest Grooming T-Shirts and experience the perfect blend of style and comfort.