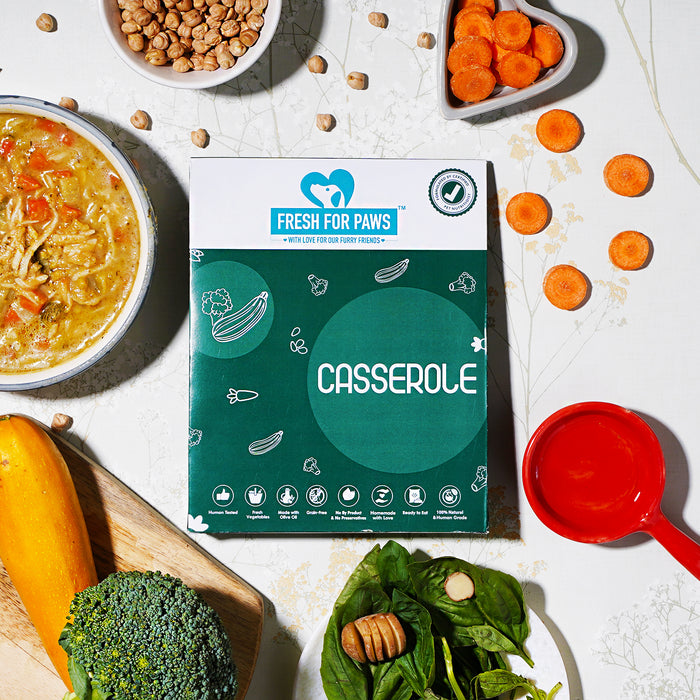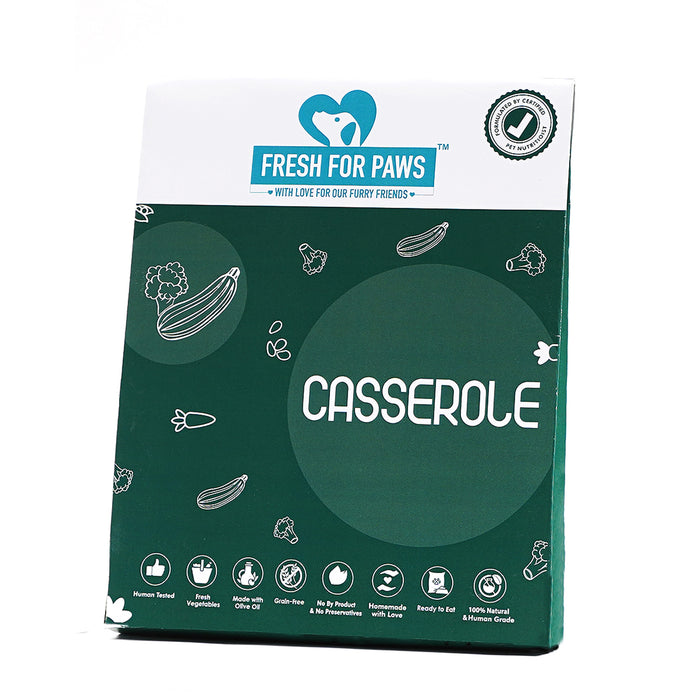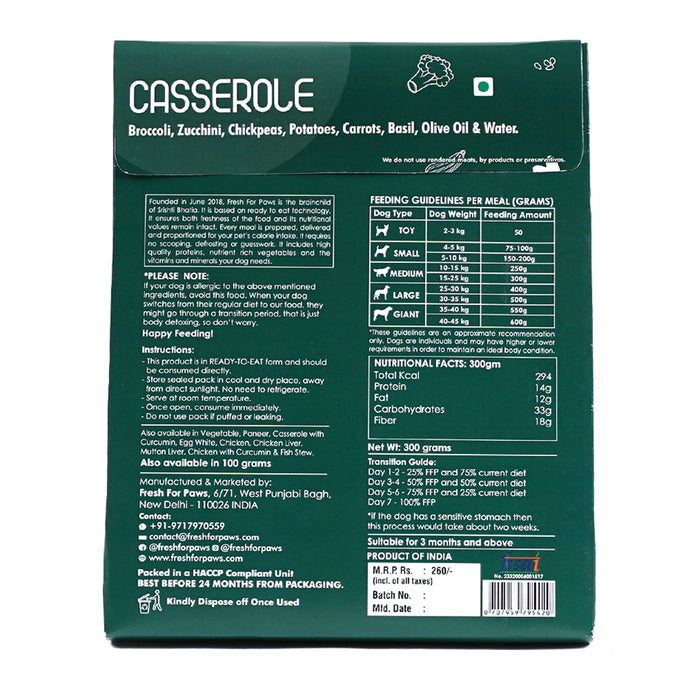 ThePetNest X Fresh For Paws- Casserole
Green vegetables are just as essential for our pooches as they are for us. Fresh For Paws' Casserole is filled with broccoli, zucchini and other healthy ingredients that your doggie will love.
Zucchini is a prolific plant that contains lots of fibres, vitamins, and minerals in each long, green squash. It is low in fat and cholesterol, and won't contribute to your dog's waistline making it an excellent choice as a reward for overweight dogs.
Product Description:
These are fresh and human tested.
Easy and ready to eat dog food with freshness in every bite.
It is excellent dog food for overweight dogs as it is low in fat and cholesterol.
Casserole is rich in antioxidants which help fights chronic diseases and slow down the ageing process.
It maintains the oral health of the dog.
100% Natural and Human Grade
An absolute favourite amongst many pooches, your dog would definitely love it too and leave them feeling both full and happy!
Ingredients-
Broccoli, Zucchini, Chickpeas, Potatoes, Carrots, Basil, Olive Oil & Stock