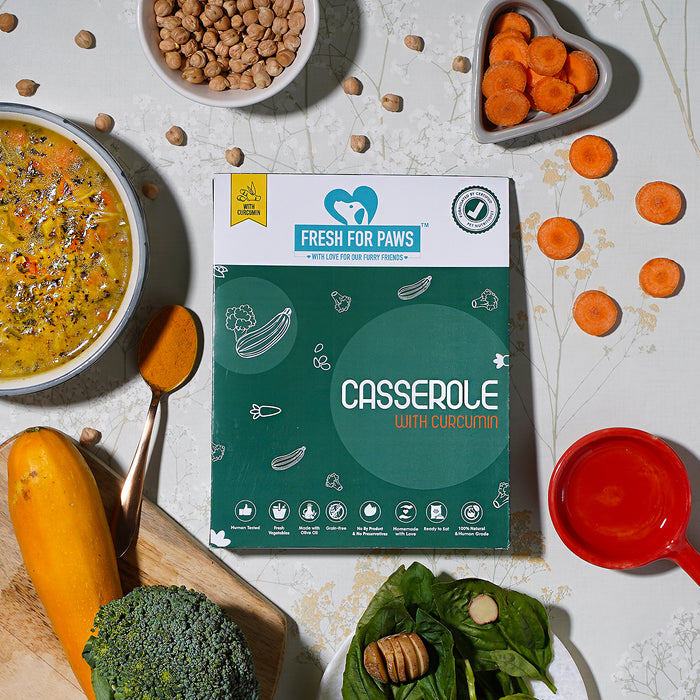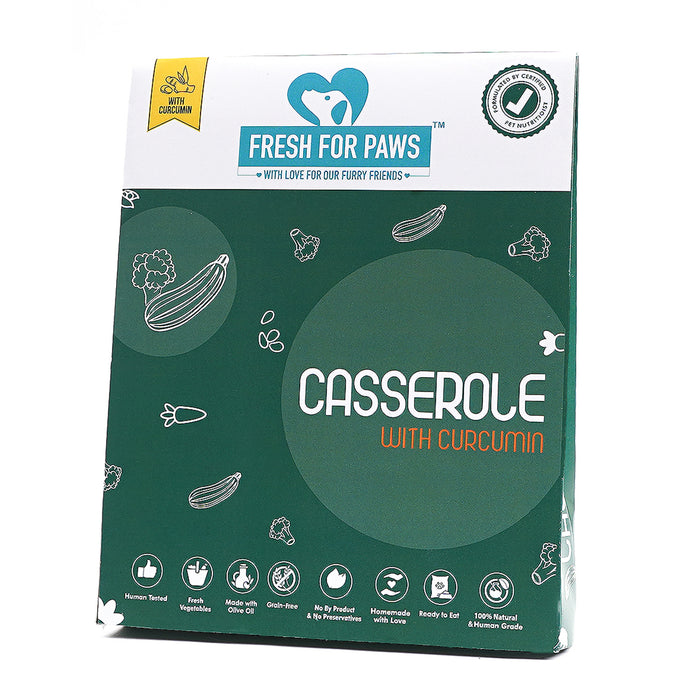 ThePetNest X Fresh For Paws- Casserole With Curcumin
Casserole With Curcumin has the  goodness of green vegetables like zucchini and broccoli and also contains our household favorite Curcumin (Turmeric).
Rich in antioxidants and antibacterial benefits Curcumin is known to provide protection against diseases like cancer, cataract, epilepsy and other health issues common to our pups.
Product description-
These are fresh and human tested.
Easy and ready to eat dog food with freshness in every bite.
100% Natural and Human Grade
An absolute favourite amongst many pooches, your dog would definitely love it too and leave them feeling both full and happy!
Ingredients-
Chicken, Carrots, Peas, Potatoes, Basil, Olive Oil, Certified Organic Curcumin