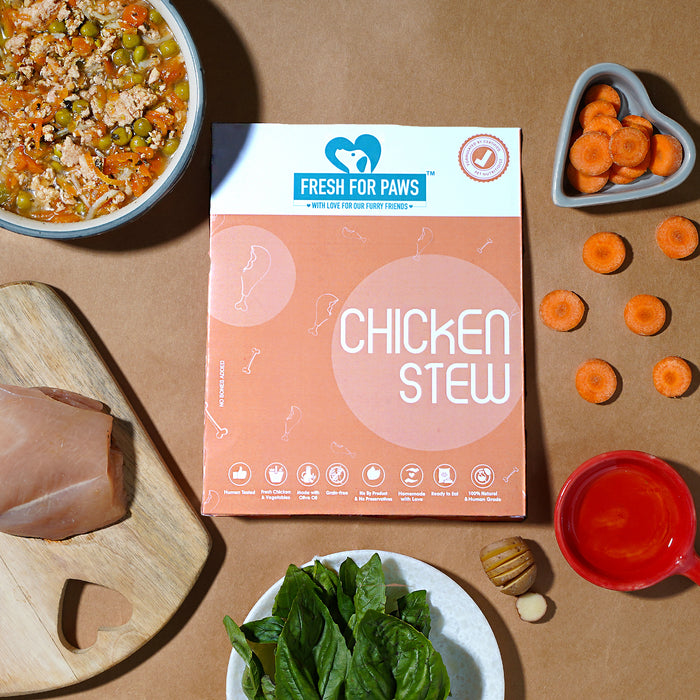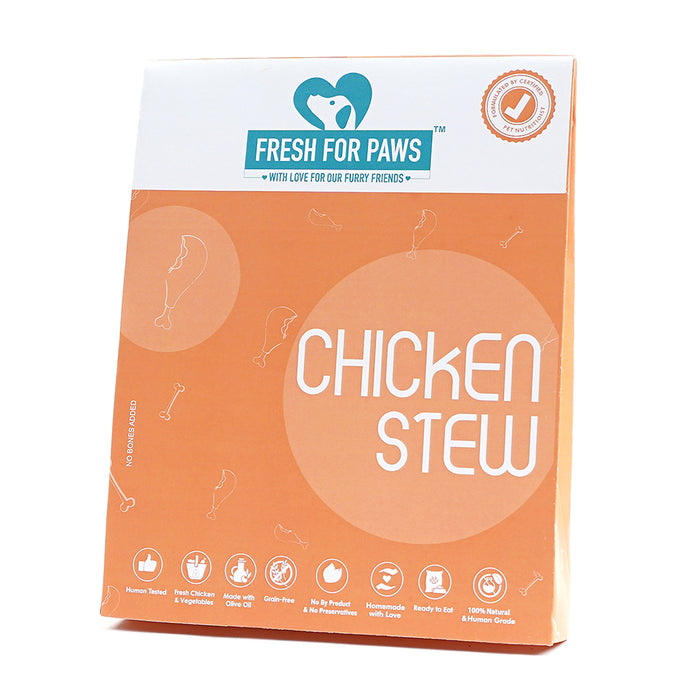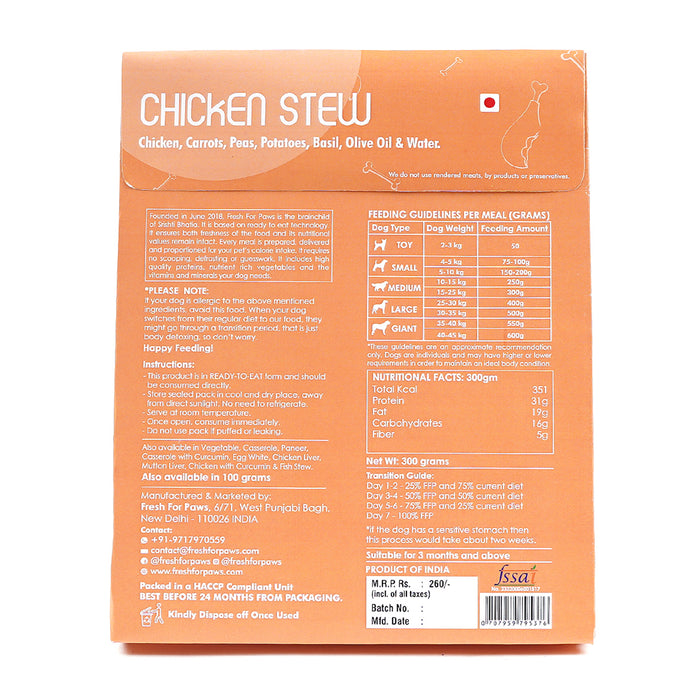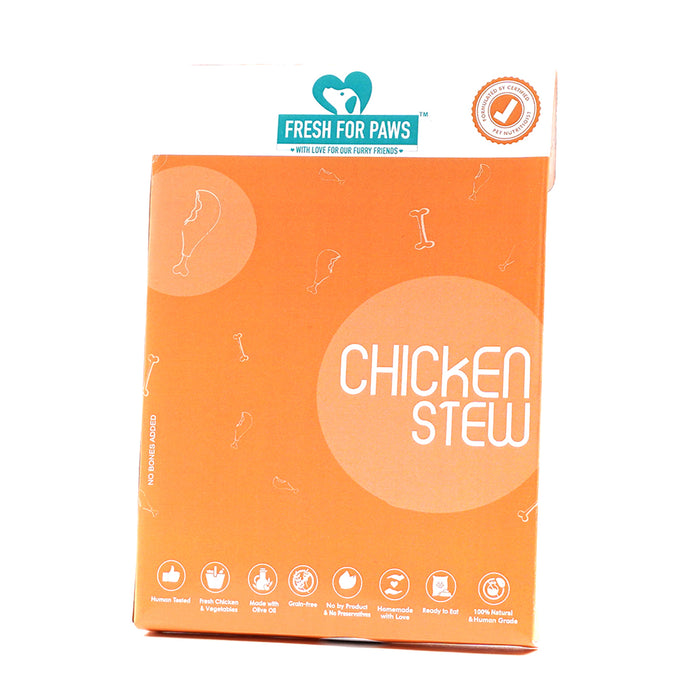 ThePetNest X Fresh For Paws - Chicken Stew
Product Description-
Chicken Stew is made with freshly shredded chicken, vegetables, and olive oil.
It is a Ready to eat dog food with freshness in every bite. This food comes in convenient packaging, just cut and serve.
Right amount of nutrition and taste and is hand made with love.
100% Natural and Human Grade
An absolute favourite amongst many pooches, your dog would definitely love it too and leave them feeling both full and happy!
Nutritional Analysis:-
Total Kcal 333; Protein 32g; Fat 19g; Carbohydrates 26g; Fiber 3g.