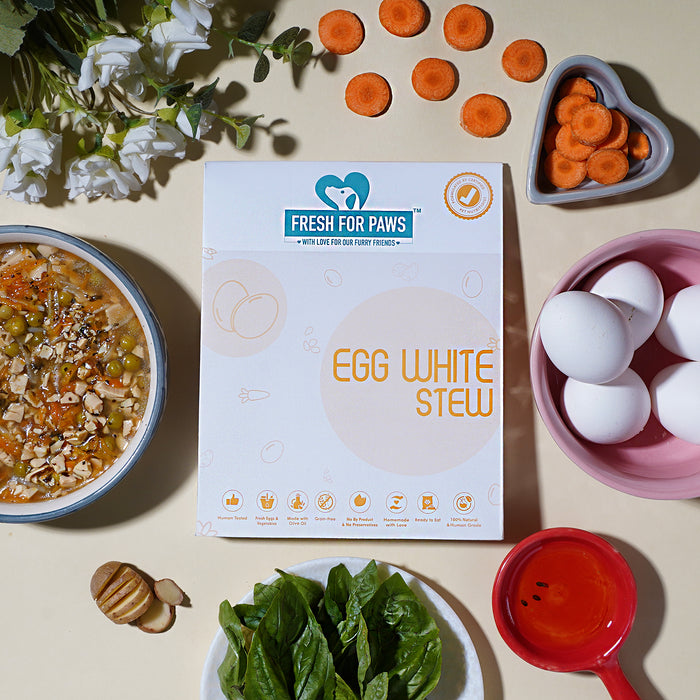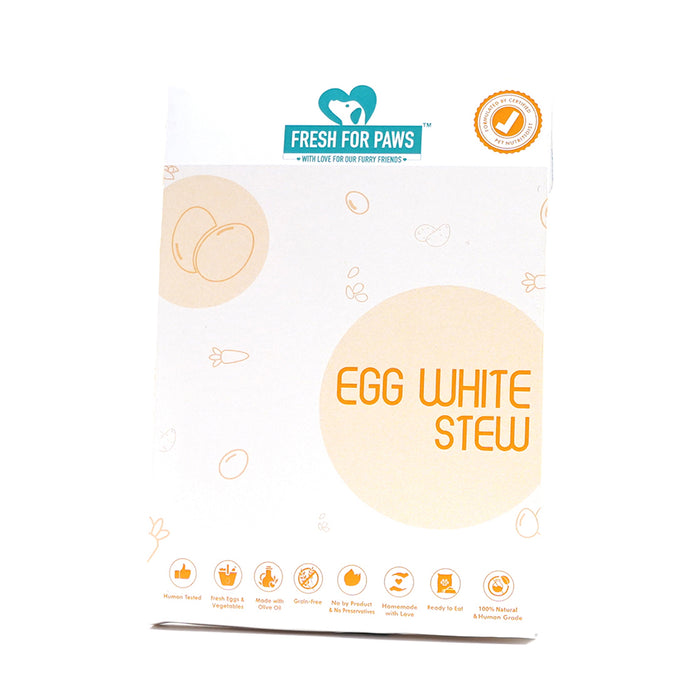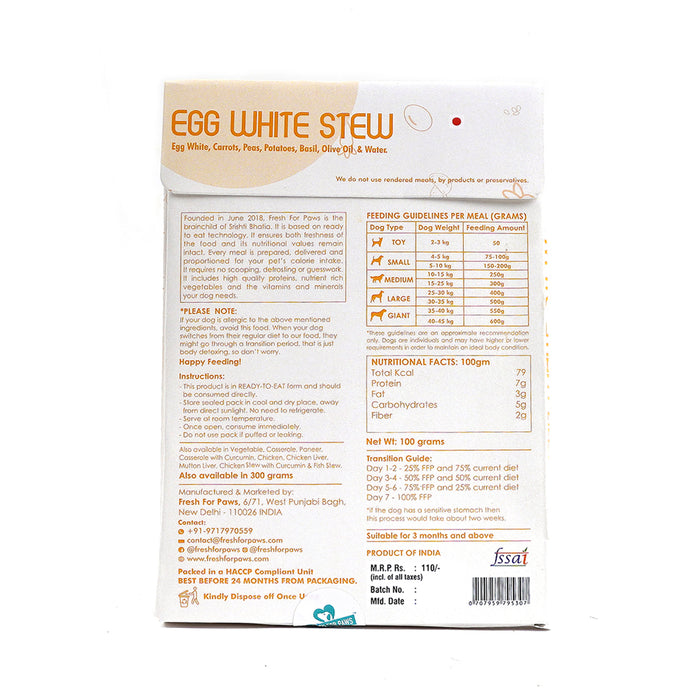 ThePetNest X Fresh For Paws- Egg White Stew
Egg White Stew contains cubes of egg whites, fresh vegetables and olive oil mixed with thick gravy to produce flavours that are nothing short of delicious; so there is no doubt that dogs will gobble up every last morsel of every meal.
Product description-
These are fresh and human tested.
Easy and ready to eat dog food with freshness in every bite.
Egg White Stew are high in protein which promotes muscle growth and helps strengthen the hair and tissues of your dog.
100% Natural and Human Grade
An absolute favourite amongst many pooches, your dog would definitely love it too and leave them feeling both full and happy!