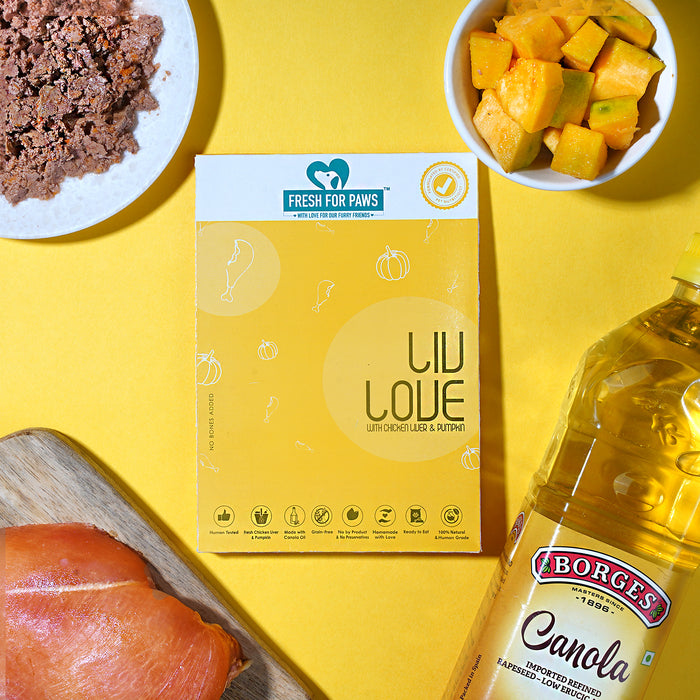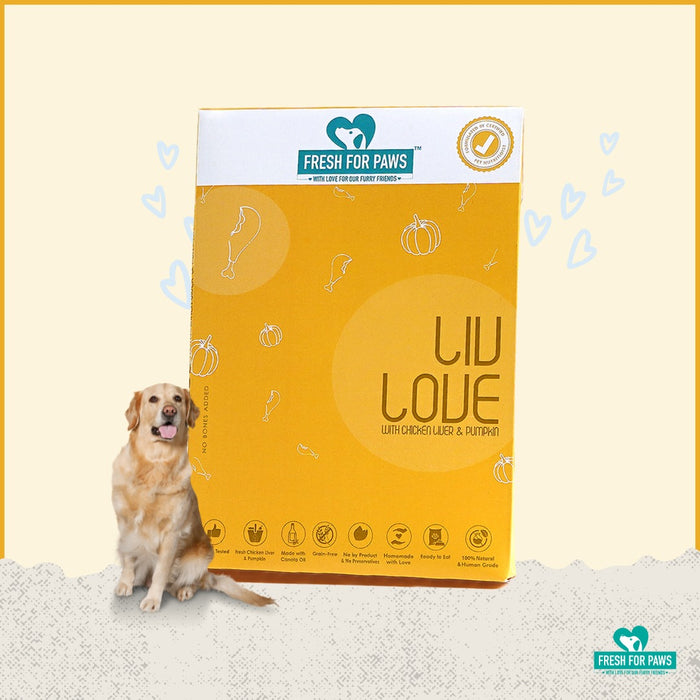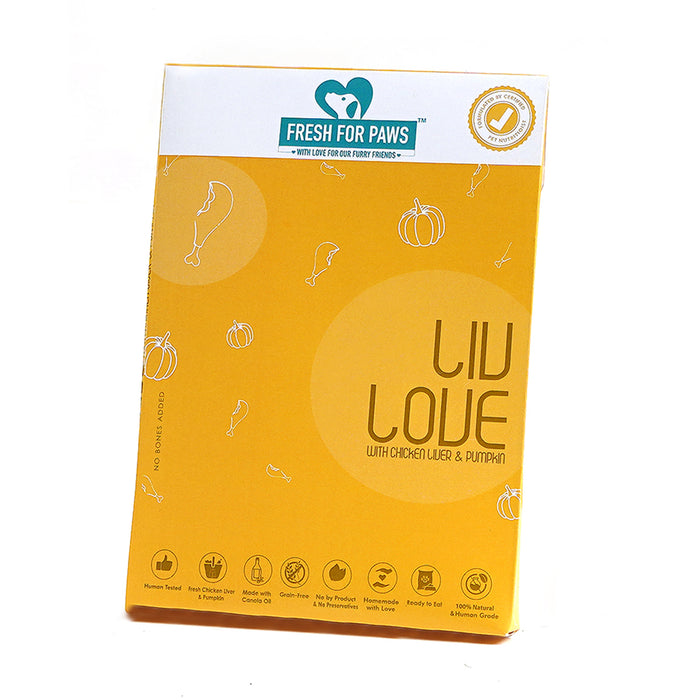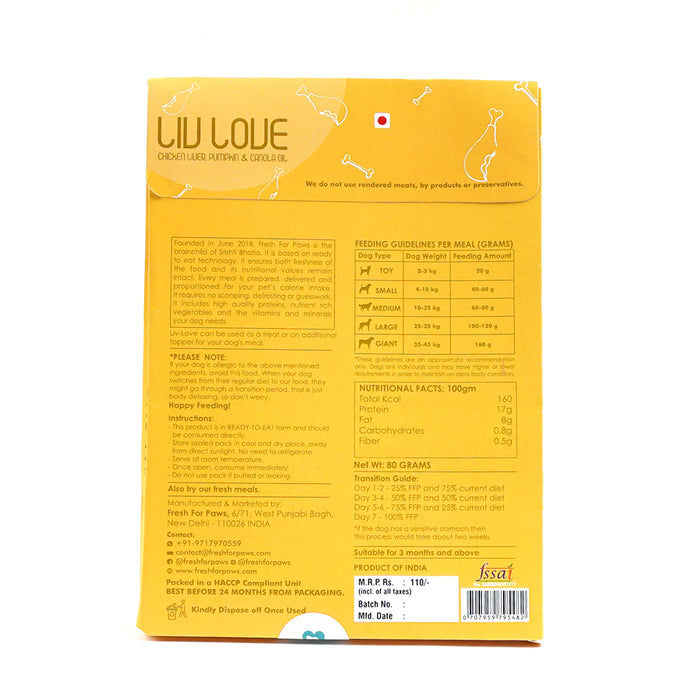 ThePetNest X Fresh For Paws- Liv Love- PUMPKIN
A protein- vitamin-rich treat with added advantages of Pumpkin.
In addition to containing iron, copper, zinc and essential fatty acids, the liver cleanses the blood of toxins and supports healthy vision. Pumpkin being rich in Vitamin A & Vitamin C helps in keeping healthy eyesight and boosts the immune system.
The high water content in pumpkin flesh also contributes to supple skin and a lustrous coat.
Product description-
A super treat for your little ones to ensure they get plenty of nutrition.

These are fresh and human tested.
Easy and ready to eat dog food with freshness in every bite.
100% Natural and Human Grade
An absolute favourite amongst many pooches, your dog would definitely love it too and leave them feeling both full and happy!
Ingredients-
Chicken Liver, Pumpkin, Canola Oil