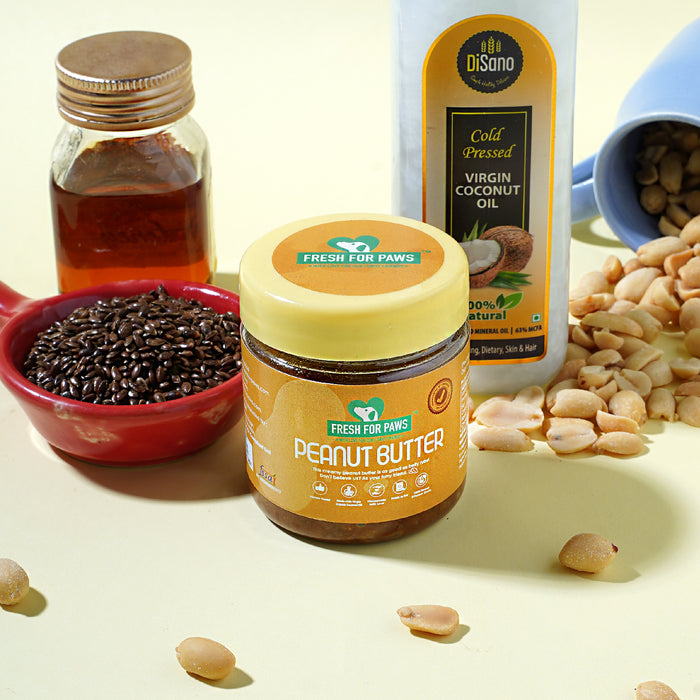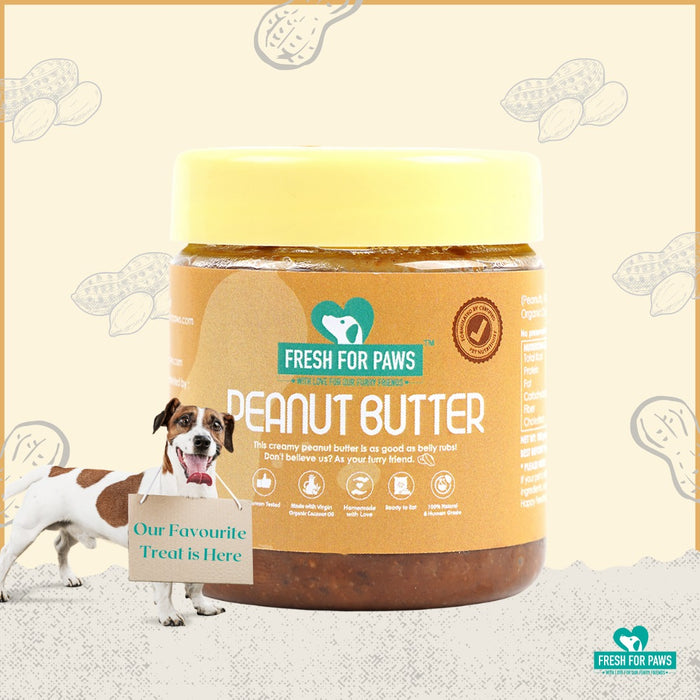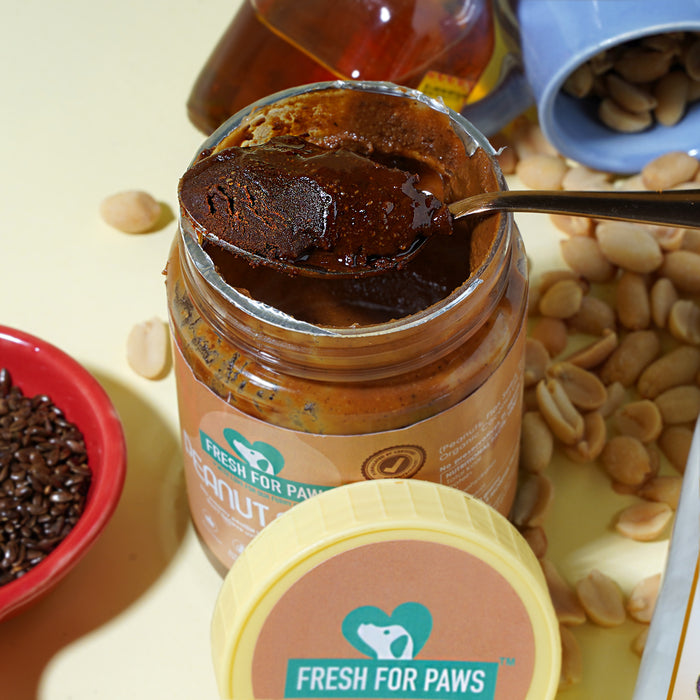 ThePetNest X Fresh For Paws- Peanut Butter
Let your furry friends fall in love with this deliciously tasty peanut butter made especially for dogs!
Ways to let your dogs enjoy the peanut butter-
You can use it for baking treats

You can give pills by dipping them in the Peanut Butter- M

aking pills more enticing

Letting your dog lick a dab off your fingers
This creamy peanut butter is as good as a belly rub. 
Fresh For Paws' Peanut Butter comes with the right amount of salt and sugar which is suitable for your little ones. Made with ingredients that are super safe for your pooches.  It's homemade and contains no Xylitol.