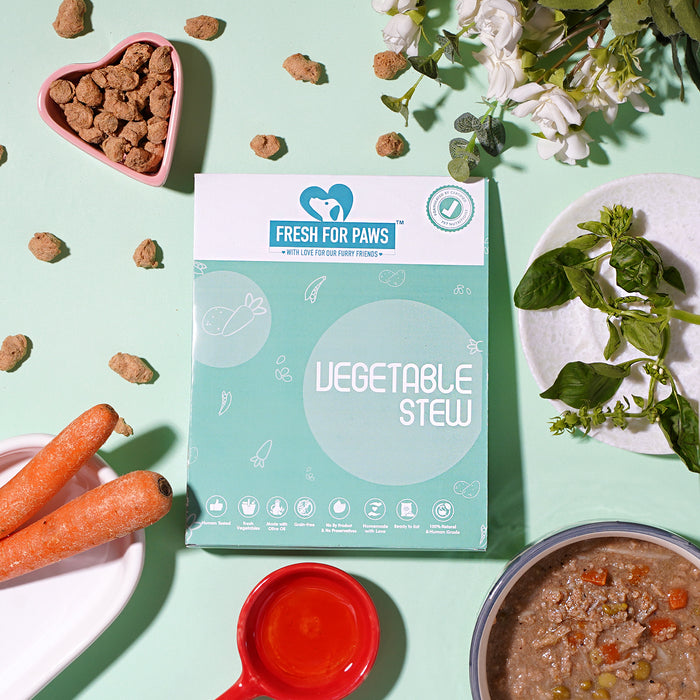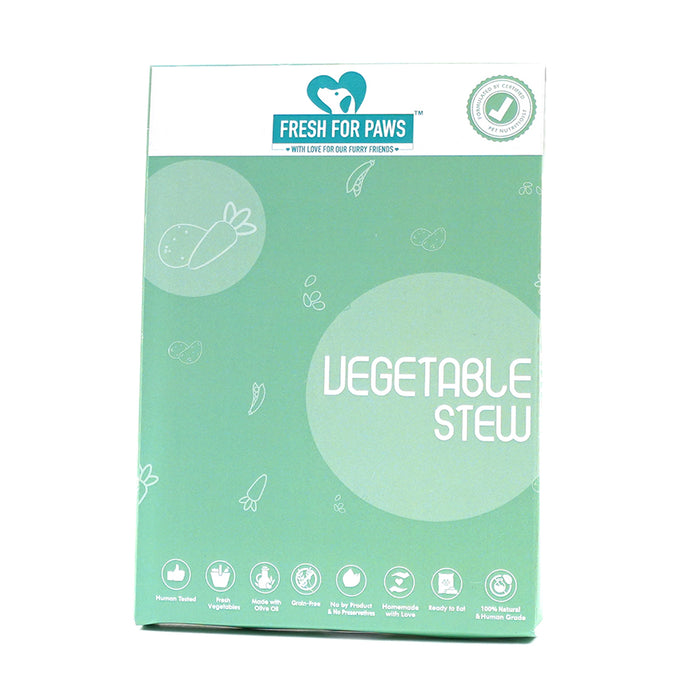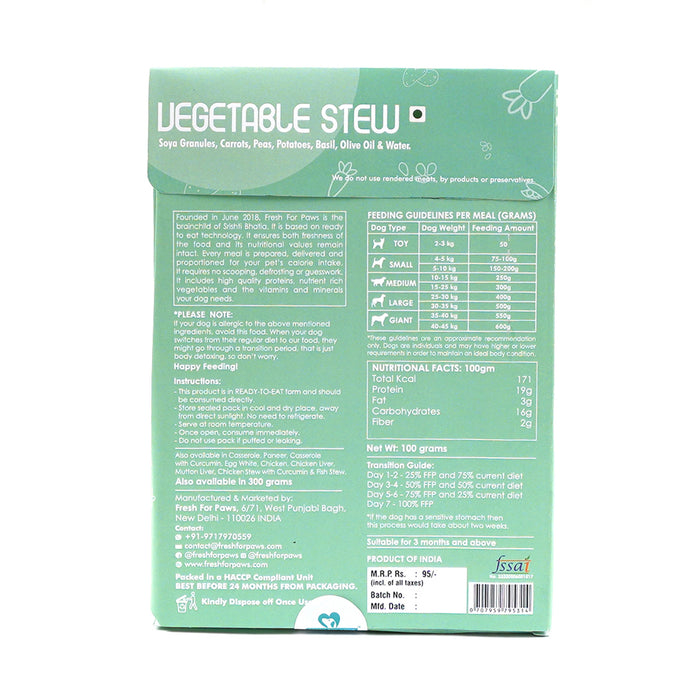 ThePetNest X Fresh For Paws- Vegetable Stew
Vegetable Stew is an appropriate diet for your dog as it is very rich in protein. The core ingredient of our Vegetable Stew is soya granule, which is a good source of protein for dogs that do not eat eggs and meat.  
Product description-
Vegetable Stew is rich in Proteins and proteins allows your dog's body to function properly.
These are fresh and human tested.
Easy and ready to eat dog food with freshness in every bite.
100% Natural and Human Grade
An absolute favourite amongst many pooches, your dog would definitely love it too and leave them feeling both full and happy!
Ingredients- 
Soya Granules, Carrots, Peas, Potatoes, Basil, Olive Oil & Stock