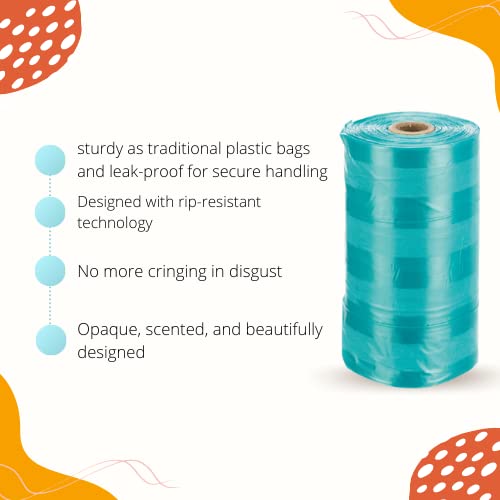 Trixie All-Roll Bag Dispenser Poop Bags
Durable and Leak-Proof: The bags are made to withstand the rigors of handling and ensure leak-proof containment, preventing any unwanted messes.
Easy to Open and Detach: The bags are designed for effortless use, allowing you to quickly open and detach them from the roll, saving you time and effort.
Keep Your Surroundings Clean: By using Trixie Poop Bags, you can effectively clean up after your dog, maintaining a tidy and hygienic environment.
Compatible with Roll Bag Dispensers: These bags are specifically designed to fit all Roll Bag Dispensers, ensuring a seamless experience during your walks or trips to the park.
Ensure a Pleasant Experience: With their leak-proof and easy-to-use design, Trixie Poop Bags make dog waste cleanup a breeze, promoting a pleasant and enjoyable outing for both you and your furry friend.