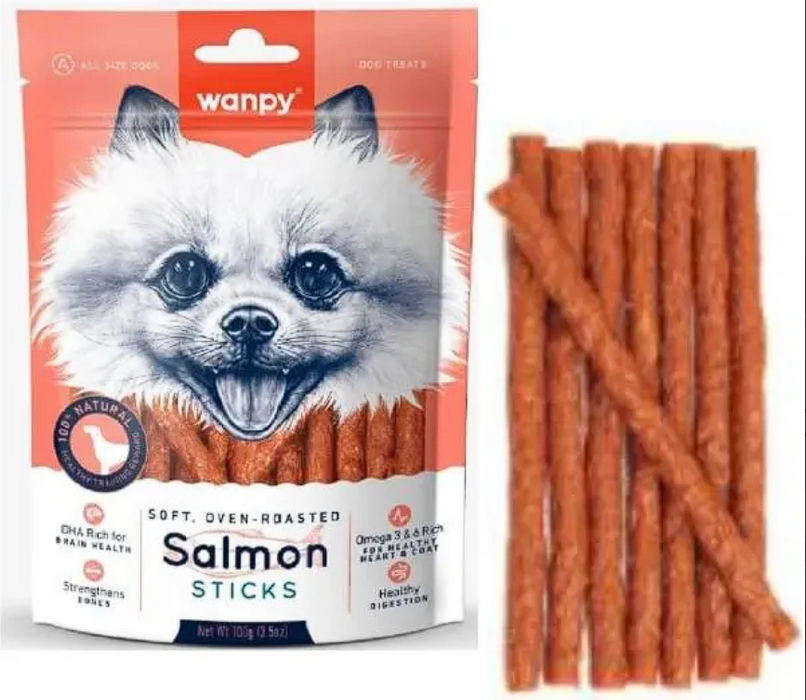 Wanpy Soft Oven Roasted Salmon Sticks Dog Treats are  ideal treat or training reward, these salmon sticks are all natural, high in protein and low in fat. Features & Benefits All natural Resealable bag for freshness Perfect for a reward in between mealtimes (not to be substituted for meals).
Features
Real Salmon meat as first ingredient.
Ideal given as a reward treats.
100% Natural – Healthy Training Reward.
Low Fat High Protein, Premium Quality.
Strengthens Bones.
Healthy Digestion.
Ingredients :Salmon, Chicken, Glycerine, Vegetable Protein, Starch, Sorbitol, Yeast, Vitamin E, EC Permitted Colorants.