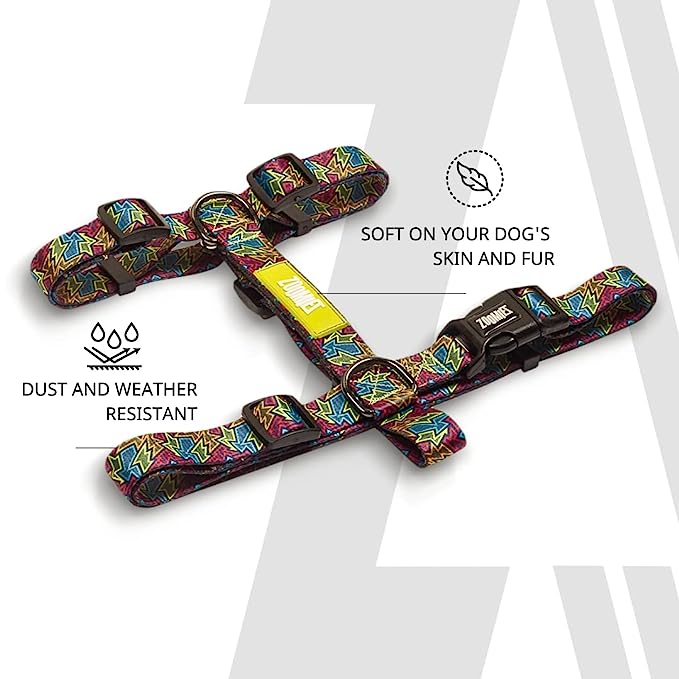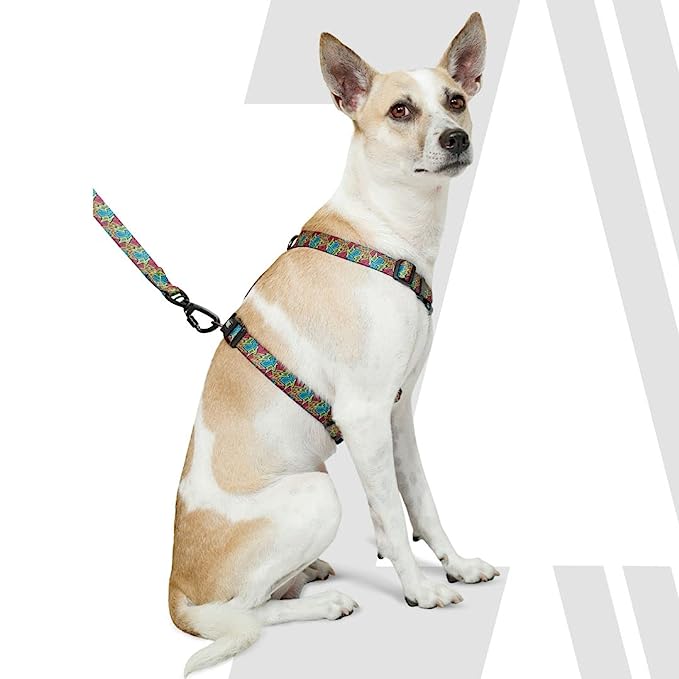 Zoomiez Printed H-Harness For Dogs - Bolt
Fully Adjustable for a Perfect Fit: Enjoy a wide range of adjustability to ensure the collar fits perfectly on any breed, providing optimal comfort.
Soft on Your Dog's Fur: Our custom blended, super soft high-density polyester material is designed to be gentle on your dog's fur, preventing chafing or abrasions, even during extended wear.

Heavy-Duty, Dependable Hardware: We prioritize safety with our high-quality push-pull clasps, ensuring secure and worry-free walks for both you and your pet.

Dust and Weather Resistant: This durable collar is designed to resist dust and withstand various weather conditions, making it easy to clean and maintaining its brightness and color over time.

Complete the Set: Enhance your pet's style with our matching collar and leash set, allowing you to create a cohesive and fashionable look during every walk.